i-Drive Proxi: Proximity Sensors for Trays
Proximity Switches
Proximity switches are used to detect the presence of an object or body; these allow users with limited strength to activate a switch.
These types of switches are designed to detect objects that are not electrically conductive. With the advanced technology of the i‑Drive, the detection is smoother than traditional systems.
Proximity switches are easy to install and fit anywhere you need them, such as trays, pads, cushions and armrests.
Our proximity switches are equipped with a high end three pin locking connector, making them secure and reliable.
i-Drive Fiber: Fiber Optics for Trays
Fiber Optics Sensors
In optical proximity sensors, a distance to a target is determined by directing light from a source through a fiber optic bundle to the target and then measuring the intensity of the light reflected by the target. These can be used in environments where there is noise, light, and even radiation without interruption.
The most noticeable advantage of fiber optic switches is the lack of space they require in order to be mounted, allowing for unique placement.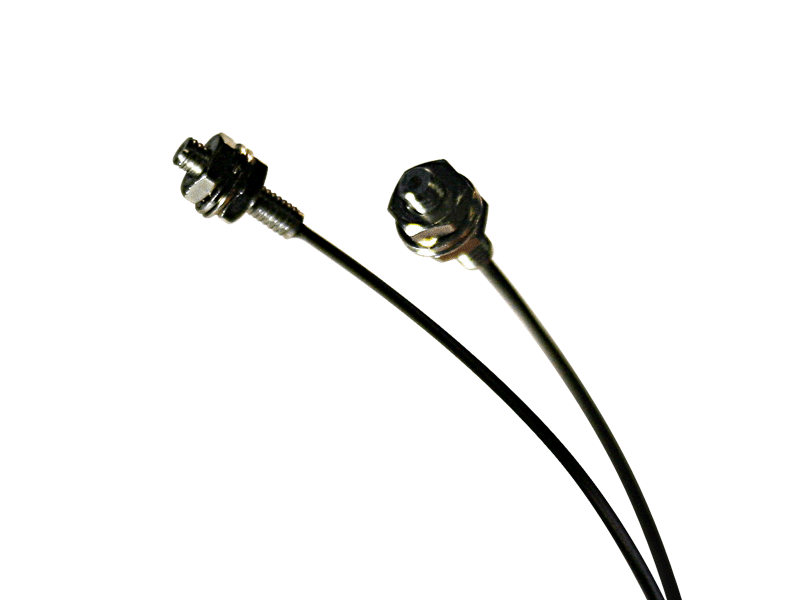 Basic Technical Information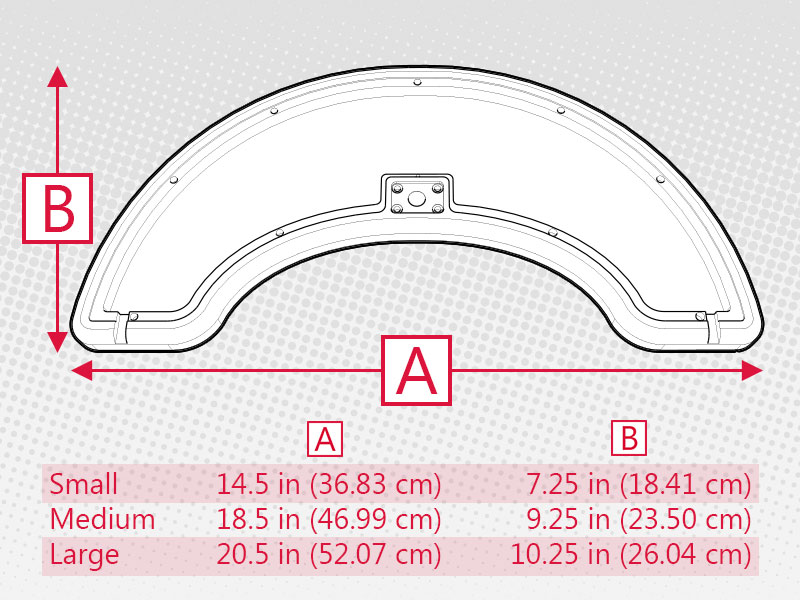 Material Black Textured ABS
17 mm anodized black aluminium ball tray mount allows 360° rotation
Two 1/4 in. slots for cable outputs
Total width see illustration above [A]
Total tray see illustration above [B]
2 in. curved depth
Bottom ABS cover is secured with ten (10) #10-24 X 1/2in. depth screws
The hollow area is 3/4 in. deep
Hollow area allows for a clean cable set up
Three easy step installation
Unique Features and Configurations
What makes the i‑Drive unique in the wheelchair drive control industry?
Driving a power wheelchair can be challenging for a driver with limited functional ability
Erratic movements requiring constant correction utilizes high energy, can be frustrating and challenging
The i‑Drive CPU works at a frequency of 150 kHz allowing the interaction between the driver and the system to occur in REAL TIME
Real Time Feedback allows confidence, smooth control and improved driving efficiency. The Use of Less Human Energy!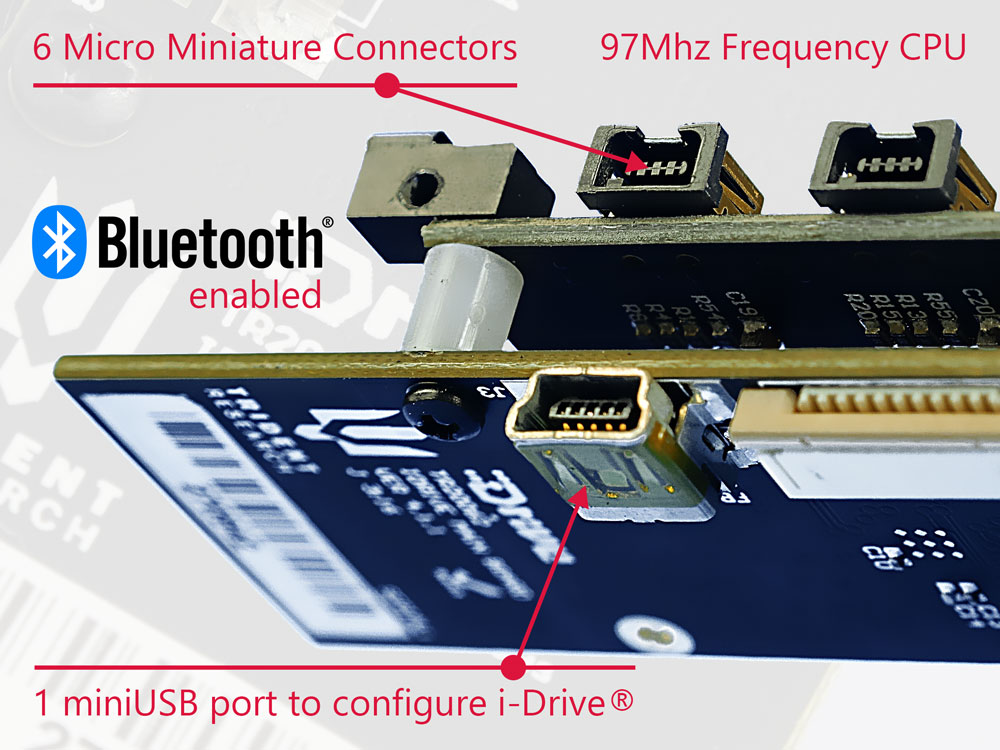 No configuration limits! Simple Set-Ups!
Advanced Programming Software! Plug and Play!
Switch Channel Assignment
Sensor Engagement Settings
Double Tap Timing
Mode Selection
Mixing Switches & Inputs
Positioning System Compatibility
Optimization of Limited Function
Full Customization
Configurable with any device: iOS, Android or Windows
Bluetooh Wireless Technology enabled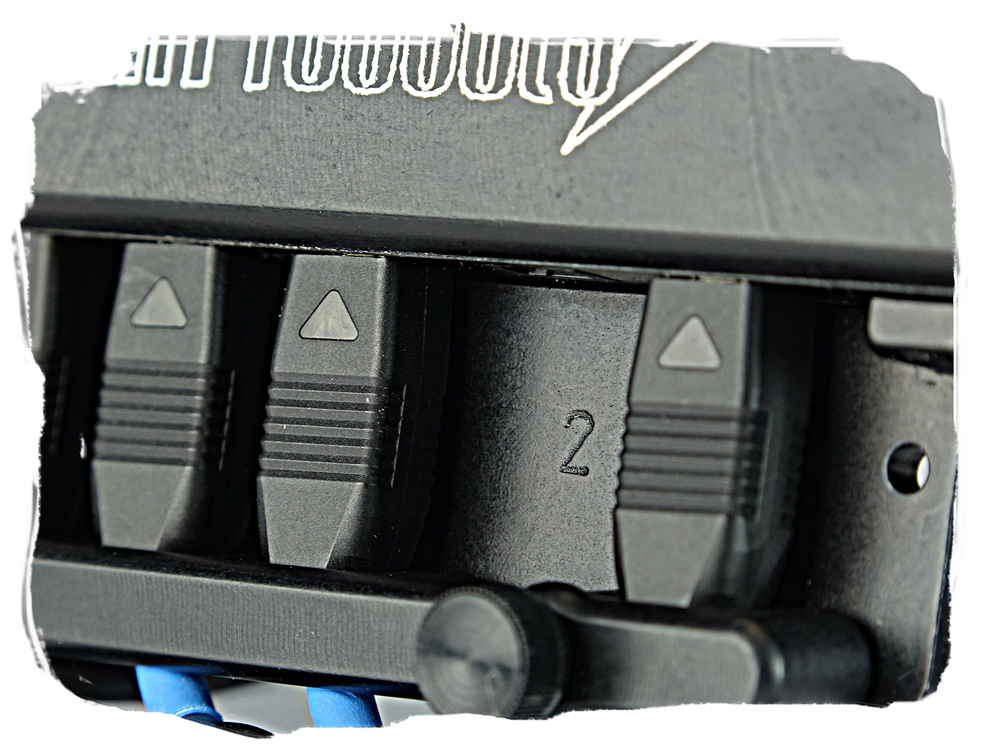 SEE MORE ABOUT THE GATLIN
Gatlin Mounts
The Gatlin is a robust mid-line positioning system for trays, switches, driver inputs, and displays. With multiple adjustment points and both horizontal and vertical mounts, the Gatlin can provide functional applications that offer extended, convenient use for any client's needs. Stealth Products offers three versions of the Gatlin with an assortment of mounts and interchangeable options to create your own custom system designed specifically for your personal needs.
The intuitive design of the locking "barrel" mechanism allows only caretakers or therapists to Swing-Away the hardware, either 95° or 180° horizontally (Swing-Away Style) or 360° for 8 locking position styles. The GAT400 and the GAT406 Series locking prevents any unintentional movement. The GAT405 has a locking screw mechanism to secure its position.
Tray Mount
Gatlin Mounting Hardware
3/4in. rod diameter
7/8in. rod diameter
For Arms with Tracks
Expanding Solutions with i-Connect
i-Connect™
Extend possibilities by adding functionalities that do more than just drive with the touch of a switch. Activate a tilt, raise or lower a bed, and numerous other mechanical functions with the i‑Connect.
The i‑Connect provides power to sensors independent of devices by adding ports to a power or manual chair. The i?Connect is the smartest solution for endless possibilities.
Power your proximity sensors and fiber optics by allowing them to function as buttons with little or no effort to activate. The i‑Connect offers a Sip & Puff version that is compatible with the i-Drive Bluetooth Interface or previous configurations as well.
Available on 12 or 24 Volts.
Provide Power to Sensors.
i‑Connect Proxi™ connects up to 2 Proximity Capacitive Sensors.
i‑Connect Fiber™ configured for Fiber Optics.
i‑Connect SP turns Sip & Puff into configurable signals.