i-Drive® - Best Pick Alternative Drive Control System in 2018
Stealth Products' i‑Drive Named to 2018 Mobility Management Best Picks List
IRVINE, California - The i‑Drive alternative driving control system by Stealth Products has been named a 2018 Best Pick by Mobility Management magazine.
This year, Mobility Management asked clinicians and Assistive Technology Professionals (ATPs) specializing in seating and wheeled mobility to share their favorite complex rehab technology (CRT) products. Their answers were published in Mobility Management's July 2018 issue.
Designed around a proprietary Central Processing Unit (CPU) and the Advanced Programming Software (APS), the combination of hardware and software brings state-of-the-art technology to the alternative drive control industry. Used with the new LOONZ video game, the i‑Drivealternative drive control can be used for power wheelchair driver training and assessment.
Karen Cavallo, Group Publisher of Mobility Management, said, "Our readers' Best Picks selections offer illuminating insight into the technology and factors that are most important to today's seating and wheeled mobility professional. We celebrate this year's Best Picks and the contributions they make to consumers with disabilities."
"Every year, we are enlightened by our readers' Best Picks," said Executive Editor Laurie Watanabe. "We congratulate the manufacturers and distributors who made this year's list."
In addition to appearing in the July issue, 2018 Best Pick winners appear in the online version of the story on MobilityMgmt.com a and have their products' photos and writeups appear online.
About Mobility Management & 1105 Media
Mobility Management is published monthly for ATPs, occupational and physical therapists specializing in seating and wheeled mobility, and mobility dealers. Major areas of coverage include funding and documentation, clinical evaluations and outcomes, case studies, new technology, news and education.
1105 Media Inc. is a leading provider of business-to-business media services in the ABM, Big Data, education technology, enterprise computing, government technology and infrastructure markets. 1105 Media's offerings span print and online magazines, journals and newsletters; seminars, conferences and trade shows; training courseware; marketing and Web-based services. Visit 1105media.com.
PRESS RELEASE
FOR IMMEDIATE RELEASE
October 3rd, 2018
Contact: Barry Steelman
Phone: +1 (800) 965-9229
Email: barry@stealthproducts.com
Officially released by:
Mobility Management Magazine
Laurie Watanabe, editor
+1 (949) 265-1572
lwantanabe@ll05media.com
Resources
i-Drive Configuration Software & Training Game
i‑Drive Config
Meet the i‑Drive Config programming application. This downloadable application is available to easily accomplish performance adjustments in a Graphical User Interface (GUI). Once downloaded and installed in your Desktop, Laptop, Tablet* or Phones, the software automatically updates the latest build or version. The i‑Drive Config Requires Windows 7, 8 or 10+ with the .NET 4.6 Framework. The i‑Drive Config is not required for the operation of the i‑Drive.
The i‑Drive Config includes USB or Bluetooth wireless connection, simply connect via your preferred method using i‑Drive Config for Windows.
NOTE[a] Ensure to disengage the power chair's motor(s) during configuration
[b] Initial testing should be performed in an open area free of obstacles and/or persons.
The i‑Drive Config allows:
Remote Port Assignment
Double Tap timing to specific speed of a "mode select" command.
Mode Selection configuration on any port allowing client specific placement of reset/mode change.
Sensor Engagement setting to program each sensor for proximity, sensitivity, and activation control. This is one of the key features for a more controlled driving experience.
The configurator allows you to easily configure sensors, switches, sip & puff or joysticks in one easy-to-use interface.
Bluetooth Wireless Technology securely connects to active i‑Drive devices
Built with Security in Mind
The i‑Drive Config is specially designed and developed for security. Even though it is easy to connect to any device on the same network through Bluetooth Wireless Technology, as with any other Bluetooth device it needs to be paired before being able to connect, but also, the technician or clinician who's going to configure the device needs to be registered under our Dealer Access Directory System (D.A.D.S).
When starting any configuration software, the technician will be prompted to login to his/her account before being able to configure the i‑Drive.
The i‑Drive Config for iOS and Android also designed with the same layers of security and are available on your favorite app store for iOS or Android devices.
What is D.A.D.S? The Dealer Access Directory System (DADS) is a cloud based technology used to manage, register or assign Stealth products to specific dealers or representatives. Through a connector application, all data is signed and logged when an assigned and certified representative logs in to the configurator and it also processes all representative requests.
Software and Game Download
Downloads for your Preferred Device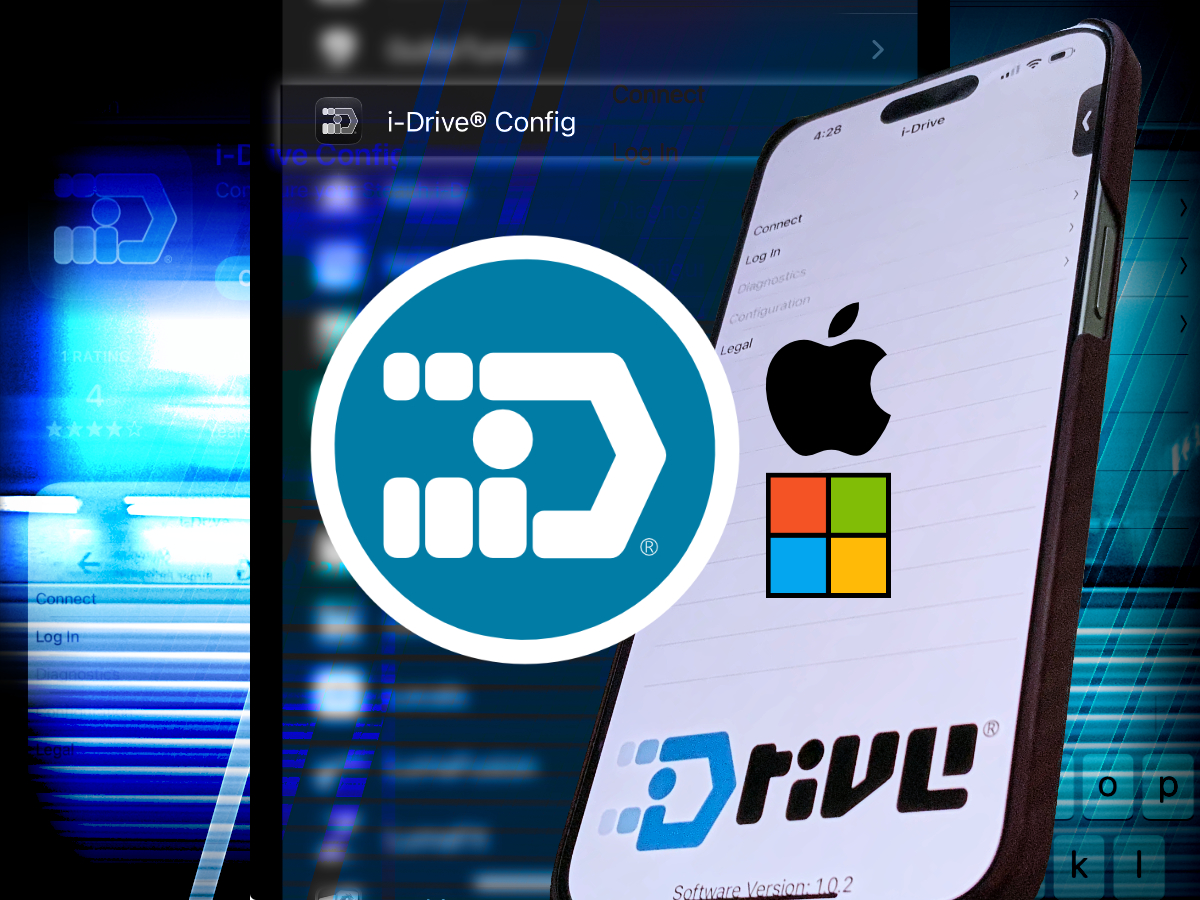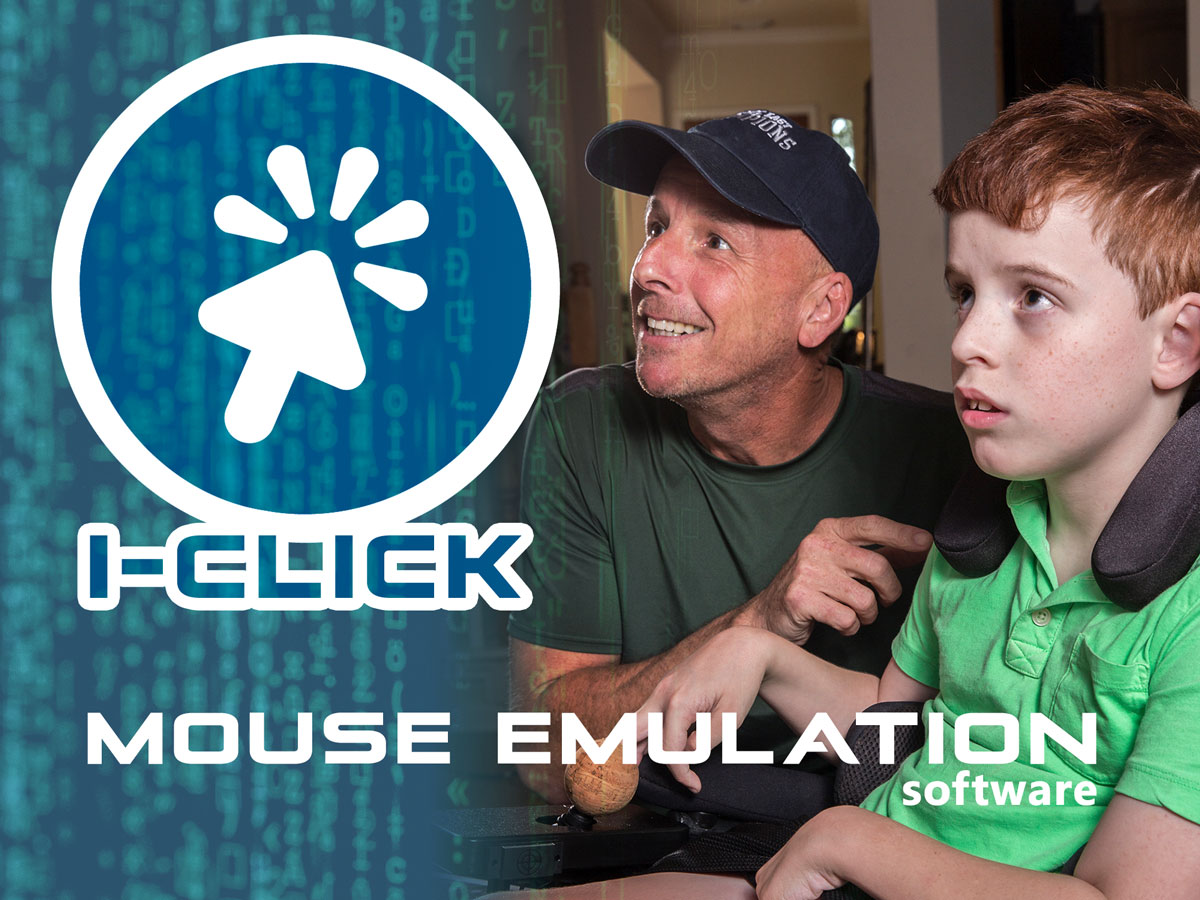 i-Click for Mac/Windows
Full screen navigation, left, right, double click functionm, fine speed controls
Intuitive and easy to use
Easily switch from Mouse Emulation to Driving
User friendly set up and configuration, no expert needed
Easy to follow User Manual instructions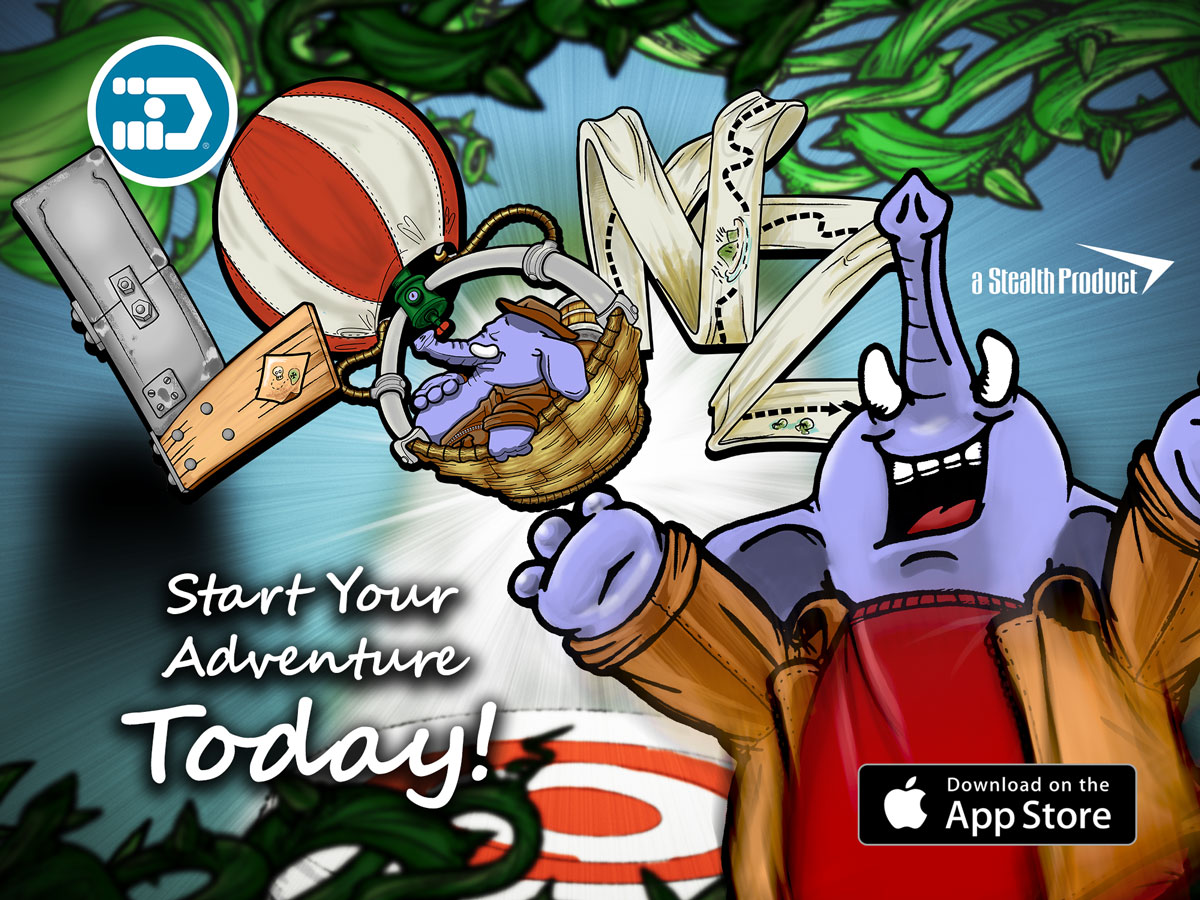 The i-Drive® Loonz™ video game, available on the Apple® iTunes® App store® and soon Google® Play™, is designed in association with Trident Research to work with the i-Drive 4.0, the i-Drive Loonz game provides fun for the child playing while allowing a driving assessment tool for the therapist or parent.

OS Requirements To see all configurator requirements for Android or iOS Devices as well as Windows visit the official download page. System requirements for the i‑Click mouse emulatior software go to i‑Drive Configurator page.
Google, the Google Logo and Google Play Logo are registered trademarks of Google Inc. Apple Logo and the App Store Logo are registered trademarks of Apple Inc. Windows 10 logo is a registered trademark of Microsoft Corporation. The Bluetooth word mark and logos are registered trademarks of Bluetooth SIG, Inc.
i-Drive Documents & User Manuals