New!
The New Stealth® Cushions Essence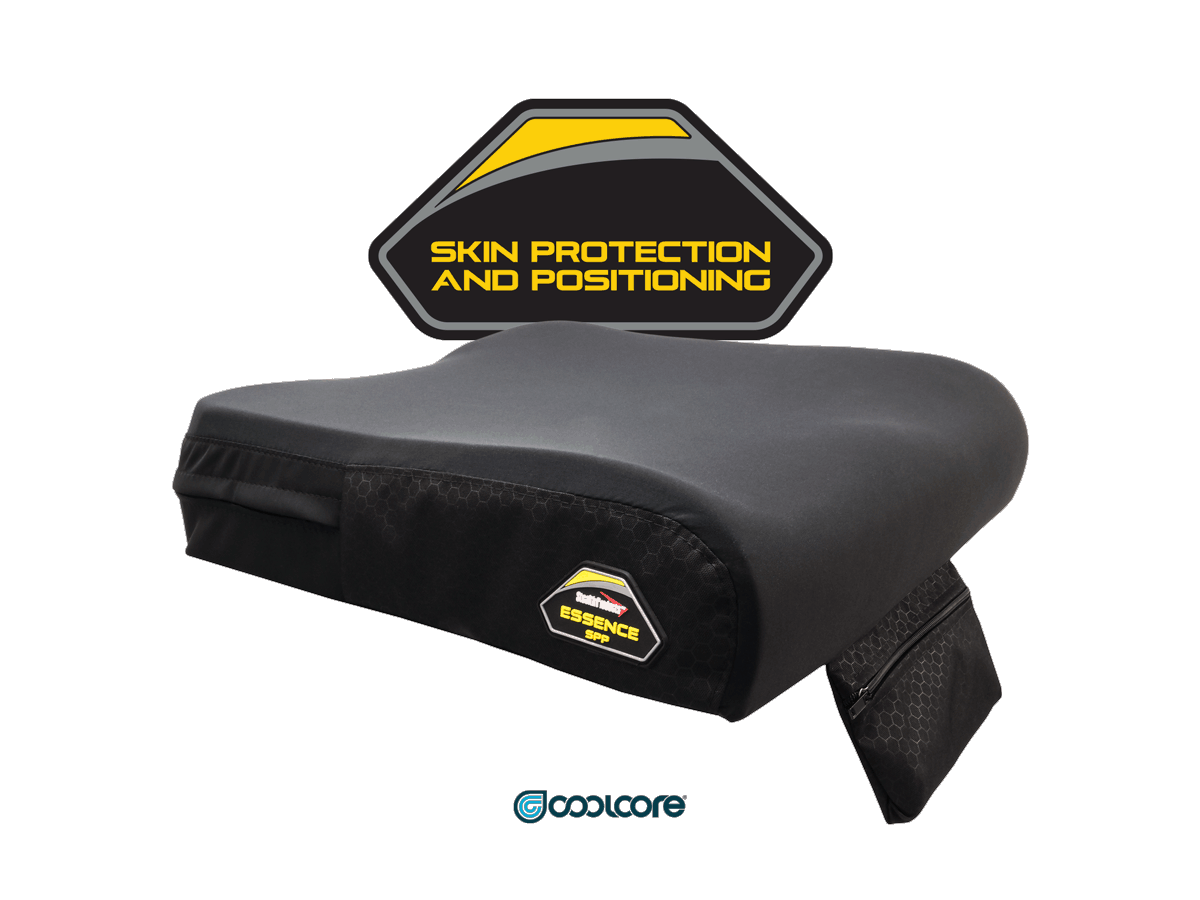 The new Essence cushion comes standard with Coolcore® Technology.
Available in standard, low (Small) or high (Medium)
lateral rear sides, with pelvic obliquity wedges.
Burnet, Texas - Stealth Products® is releasing a new cushion under the Stealth Cushions™ Skin Protection and Positioning (SPP) line.
The Essence originally designed by Stealth Products for Canada customers is now available for all markets, and it's targeted for individual looking for comfort and proper positioning seating.
Available from 16in (40.64cm) to 20in (50.80cm) Width and 16in (40.64cm) to 20in (50.80cm) Depth, the Essence Cushion comes also available with two (2) rear lateral heights as options (Small / Medium) for better pelvic positioning. Comes standard with Coolcore® technology cover.
Features:
Lateral and pre-ischial shelf contoured, high-density specially formulated molded foam base.
Coccyx and sacral relief.
Coolcore® technology cover standard.
4-Way Stretch Poly liner optional.
Custom configurations available.
Optional contour wedges available in Small 1/2in (12.70mm) and Medium 1 1/2in (3.81cm) heights for better positioning in the pelvic region.
Optional mesh cover.
Solid seat insert included.
Stealth Products, Inc., is the global leader in complex rehab technology components and accessories, serving 22 countries. Stealth, located in Burnet, Texas, manufactures specialty drive controls, head and body positioning components, specialty mounting hardware and pediatric mobility solutions. Stealth's mission is to assist those with disabilities to live the most independent lives possible through complex rehab technology.