i-Drive® Configuration Software
About i-Drive® Config
i-Drive Configuration Software

i‑Drive Config
Meet the i‑Drive Config programming application. This downloadable application is available to easily accomplish performance adjustments in a Graphical User Interface (GUI). Once downloaded and installed in your Desktop, Laptop, Tablet* or Phones, the software automatically updates the latest build or version. The i‑Drive Config is not required for the operation of the i‑Drive.
The i‑Drive Config includes USB or Bluetooth wireless connection, simply connect via your preferred method on Windows 10+. Not compatible with previous versions, for Windows 8 and under use APS™.
NOTE[a] Ensure to disengage the power chair's motor(s) during configuration
[b] Initial testing should be performed in an open area free of obstacles and/or persons.
The i‑Drive Config allows:
Remote Port Assignment
Double Tap timing to specific speed of a "mode select" command.
Mode Selection configuration on any port allowing client specific placement of reset/mode change.
Sensor Engagement setting to program each sensor for proximity, sensitivity, and activation control. This is one of the key features for a more controlled driving experience.
The configurator allows you to easily configure sensors, switches, sip & puff or joysticks in one easy-to-use interface.
Bluetooth Wireless Technology securely connects to active i‑Drive devices
Built with Security in Mind
The i‑Drive Config is specially designed and developed for security. Even though it is easy to connect to any device on the same network through Bluetooth Wireless Technology, as with any other Bluetooth device it needs to be paired before being able to connect, but also, the technician or clinician who's going to configure the device needs to be registered under our Dealer Access Directory System (D.A.D.S).
When starting any configuration software, the technician will be prompted to login to his/her account before being able to configure the i‑Drive.
The i‑Drive Config for iOS and Android also designed with the same layers of security and are available on your favorite app store for iOS or Android devices.
What is D.A.D.S? The Dealer Access Directory System (DADS) is a cloud based technology used to manage, register or assign Stealth products to specific dealers or representatives. Through a connector application, all data it is signed and logged when an assigned and certified representative logs in to the configurator and it also processes all representative requests.
i-Drive Advanced Programming Software Features
Dynamic Channel Assignment: All ports can control any of the 6 outputs, set it up as you like, in a way that makes more sense to you.
Sensor Sensitivity Tuning: change or configure the proximity/motion range required for sensor intruction activation.
Double Tap Configuration: Provide an adjustable double tap feature that extends chair double tap limits.
Real-Time Diagnostics: Verify your settings on real time, see on screen response time for sensor activation, double tap reactions and performance.
Essential Security: By connecting through USB or Bluetooth, the i‑Drive technician has to be certified and authorized by Stealth Products, LLC. Once the unit is purchased and received, the technician has to contact our i‑Drive Specialist Techs to generate a certified status on our D.A.D System. But as always, ensure that you do not use public Wi-Fi connections while connected to an i‑Drive device.
Bluetooth® Wireless Technology: Connect using your tablet, phone or laptop to configure any i‑Drive unit paired with your device.
Smart Configurator: The configurator allows you to easily configure sensors, switches, sip & puff or joysticks in one easy-to-use interface.
One App: i-Drive Config looks and functions the same accross platforms!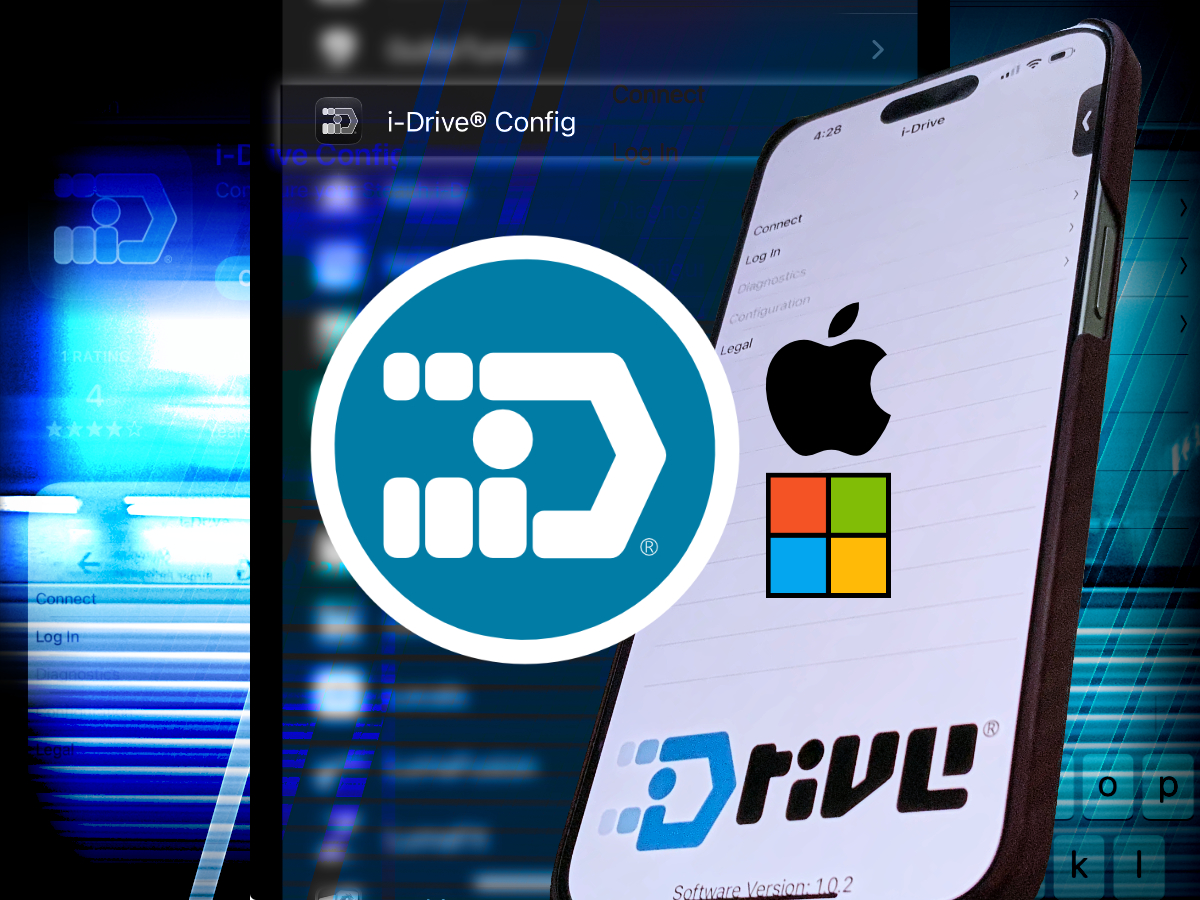 Important
Windows 7 and 8: i-Drive Config App is not compatible with Windows 8 or under, if you need a configuration application you need to download our previous version which you can download it here.
Google, Android, the Google Logo, the Android Robot and Google Play Logo are registered trademarks of Google LLC. Apple Logo and the App Store Logo are registered trademarks of Apple Inc. The Microsoft brand and Windows 10 logo is a registered trademark of Microsoft Corporation. The Bluetooth word mark and logos are registered trademarks of Bluetooth SIG, Inc.
i‑Click Interactive i‑Drive Extensions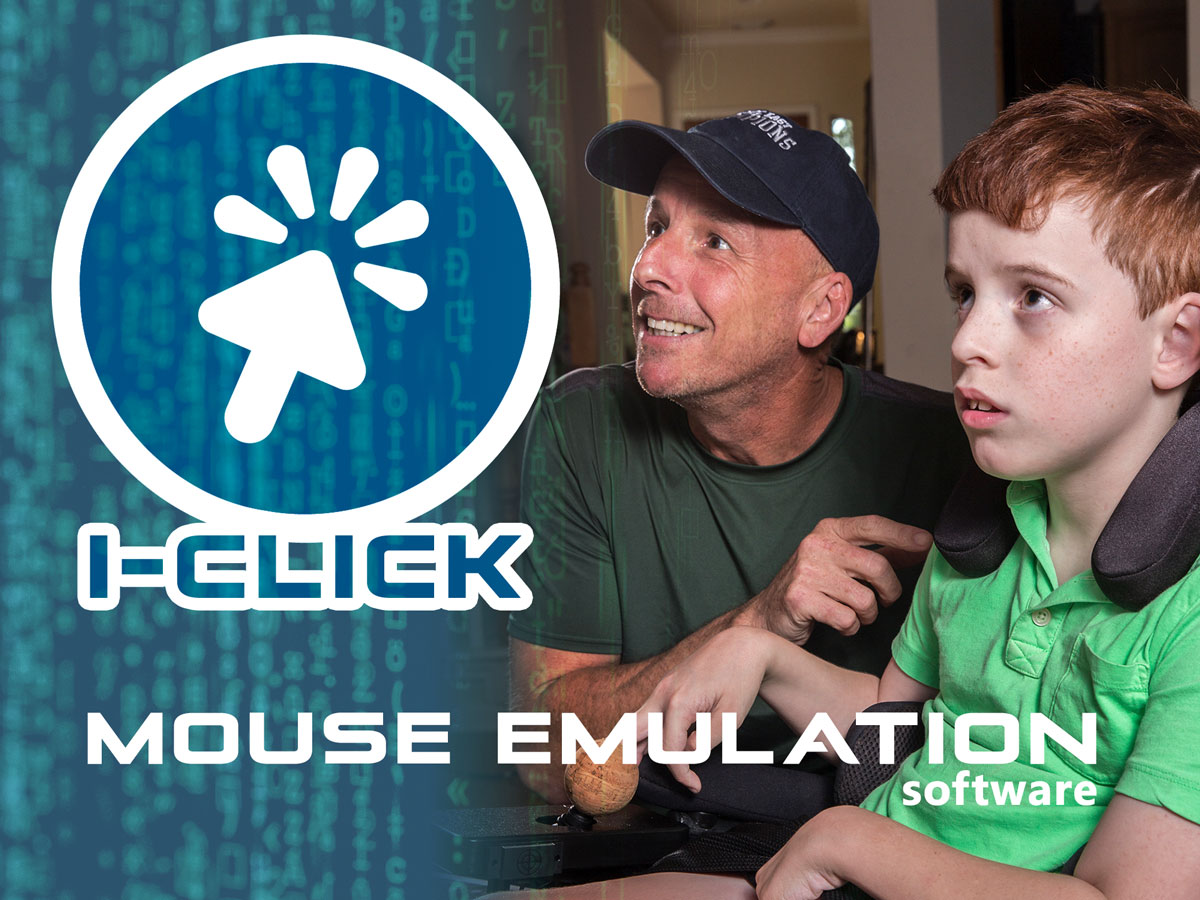 i‑Click Mouse Emulation
The i‑Click Mouse Emulation Software connects your Bluetooth® enabled i‑Drive® 4 to your PC or Mac, transforming your alternative drive control into a fully functioning navigation device.
Full screen navigation, left, right, double click functions, fine speed controls work seamlessly together to give you complete control of your computer.
The software is intuitive and easy to use, and tucks away in the system tray to provide a transparent user experience.
Easily connects and disconnects from the i‑Drive control system, allowing you to transition from chair control to computer control and back.
Set up is simple! The process is designed to allow families to set up on their own, without the assistance from a knowledgeable sales rep or dealer.
Set up instructions can be found in the i‑Click user manual.
To purchase the i‑Drive Mouse Emulation™ click here. ($139.99 USD)
OS Requirements and License System Requirements
Operating Systems: Windows (8 or 10), Mac OS X (10.10) or greater
The system must have Bluetooth Hardware v4.0 (BT Low-Energy, BTLE) in order to connect with the i‑Drive interface. The i‑Drive 4.0 requires three input assignments, Up/Down, Left/Right, and Click. These mouse functions can be assigned to inputs via the configuration app. License Information: The software is licensed to a specific i-Drive 4.0 hardware serial number, but can be installed on an unlimited number of devices. The license is also tied to the log in profile on the device. With multiple log in's, one PC can be used with multiple i-Click licenses.