New!
Stealth Acquires ADI™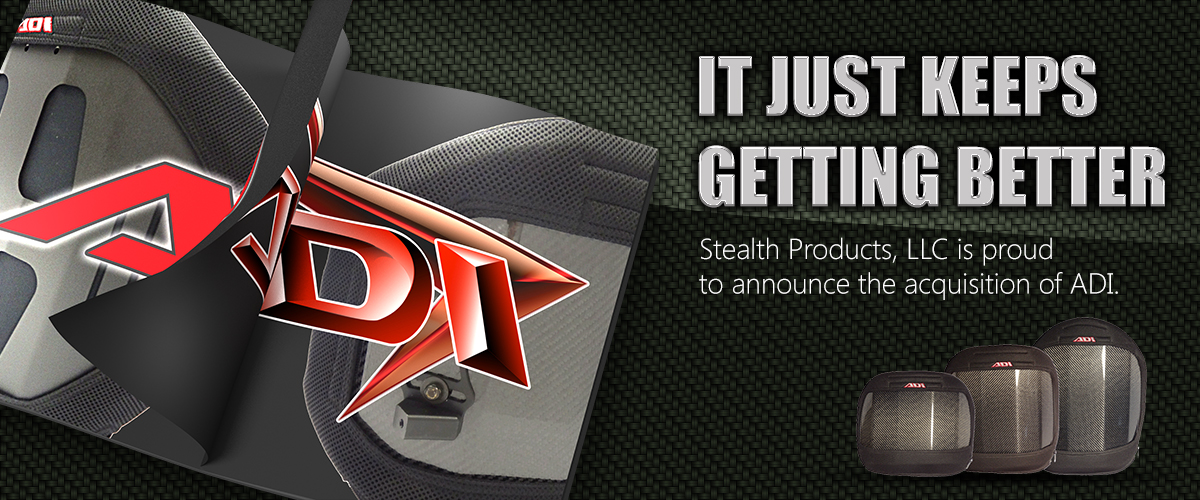 Stealth Welcomes ADI to the Family!
Stealth Products is pleased to announce its acquisition of Accessible Designs, Inc. (ADI), a premier manufacturer of complex rehab mobility components.
ADI is founded, owned, and managed since 1990 by Todd Hargroder out of San Antonio, Texas. Todd launched ADI after experiencing frustrations with the quality and functionality of equipment available for those experiencing mobility challenges.
Stealth Products and ADI share common goals to advance the mobility industry in new and innovative ways. The joining of these two companies will bring together similar values and the hope of enhancing mobility, independence, and further inspire new and innovative designs to enhance the mobility market.
PRESS RELEASE
FOR IMMEDIATE RELEASE
June 11, 2015
Contact: Gabriel Romero
PHONE: (800)965-9229 ext. 111
EMAIL: gabriel@pridemobility.com
Stealth Products acquires Accessible Designs, Inc. (ADI)
BURNET,TX- Stealth Products is pleased to announce its acquisition of Accessible Designs, Inc. (ADI), a premier manufacturer of complex rehab mobility components.
ADI, based in San Antonio, is renowned for its innovative ultralight wheelchair seating systems and accessories, including its widely used disk brakes that increase functionality and safety for wheelchair users. Founded in 1990, ADI components are used as after-market components on most leading ultralight wheelchair brands.
"Stealth and ADI have worked together for many years with complementary mobility related products in the complex rehab space," said Lorenzo Romero, President of Stealth Products. "With shared visions of furthering product innovation, our companies align so well that we feel strongly that this acquisition can serve the market even better. This acquisition was inspired by common values and an unyielding desire to enhance the mobility, independence and well-being of individuals with special needs."
All manufacturing, distribution and sales responsibility for ADI products will transfer to Stealth Products effective July 1, 2015. Todd Hargroder, founder and CEO of ADI, will move to Stealth in a senior engineering role. Additionally, Dylan Springfield, ADI's National Sales Manager, will move into a new role with Stealth Products.
"This acquisition solidifies Stealth's commitment to the ADI mission of designing cutting-edge products for the mobility industry," said Hargroder. "I'm personally excited to be able to focus 100% of my time on product improvement and new product design, as well as having Stealth's global team supporting the ADI brand. I look forward to being a part of the Stealth family for many years to come."
Stealth Products, LLC., a Quantum Rehab® company, is a global leader in complex rehab technology components and accessories, serving 22 countries. Stealth, located in Burnet, Texas, manufactures specialty drive controls, head and body positioning components, specialty mounting hardware and pediatric mobility solutions. Stealth's mission is to assist those with disabilities to live the most independent lives possible through complex rehab technology.
Accessible Designs, Inc. (ADI) has been on the cutting edge of designing and manufacturing exceptional products for the ultralight manual wheelchair market since 1990. ADI is renowned for its extensive line of after-market backrests that feature unrivaled ergonomics, adjustability and ease-of-use, while using the highest quality materials, from aluminum to carbon fiber. Additionally, ADI's unique ultralight manual wheelchair disc braking system sets the standard in function and safety. ADI products are found on leading brands within the ultralight manual wheelchair market.