Diego Seat System
The Diego Seat System has been specifically designed for pediatric users. No more reduced versions of adult products. Its main characteristics are:
Minimalistic Design and Simple Ordering
Expandable Frame Adaptability
Easy Set Up
Easy Maintenance
On-Demand Configuration
Seat Frame
Seat Cushion
Mounting Hardware
Frame Features
Diego Seat frame is made from lightweight aluminum with a black powder-coated finish. Comes already configured with an included seat-to-back bracket to be attached together with the Diego Back.
Diego Back/Seat Matrix
IMPORTANT NOTEDimension tables do not display properly on small screens. Download Diego Back/Seat Matrix table on your device below.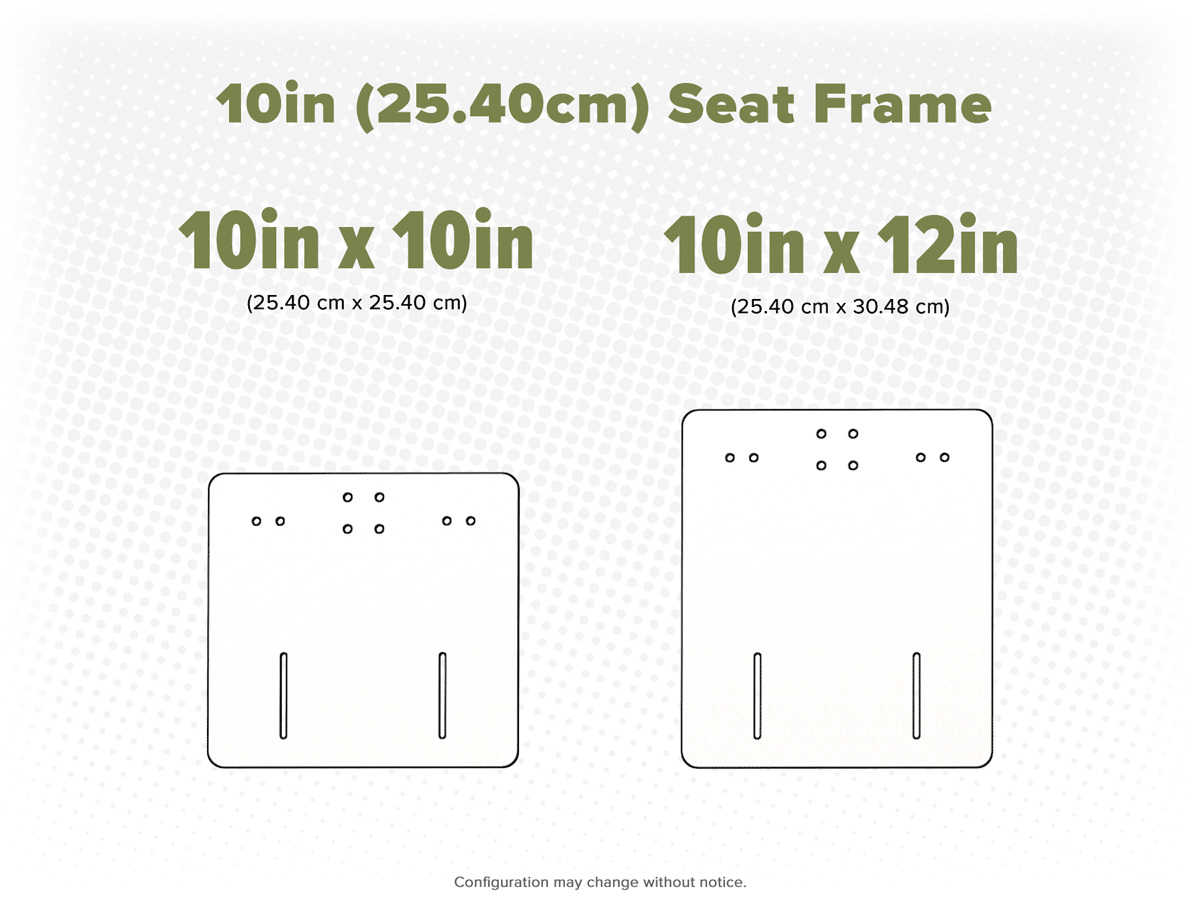 10 inch frame available in 10in (25.40cm) x 10in (25.40cm) and 10in (25.40cm) x 12in (30.48cm)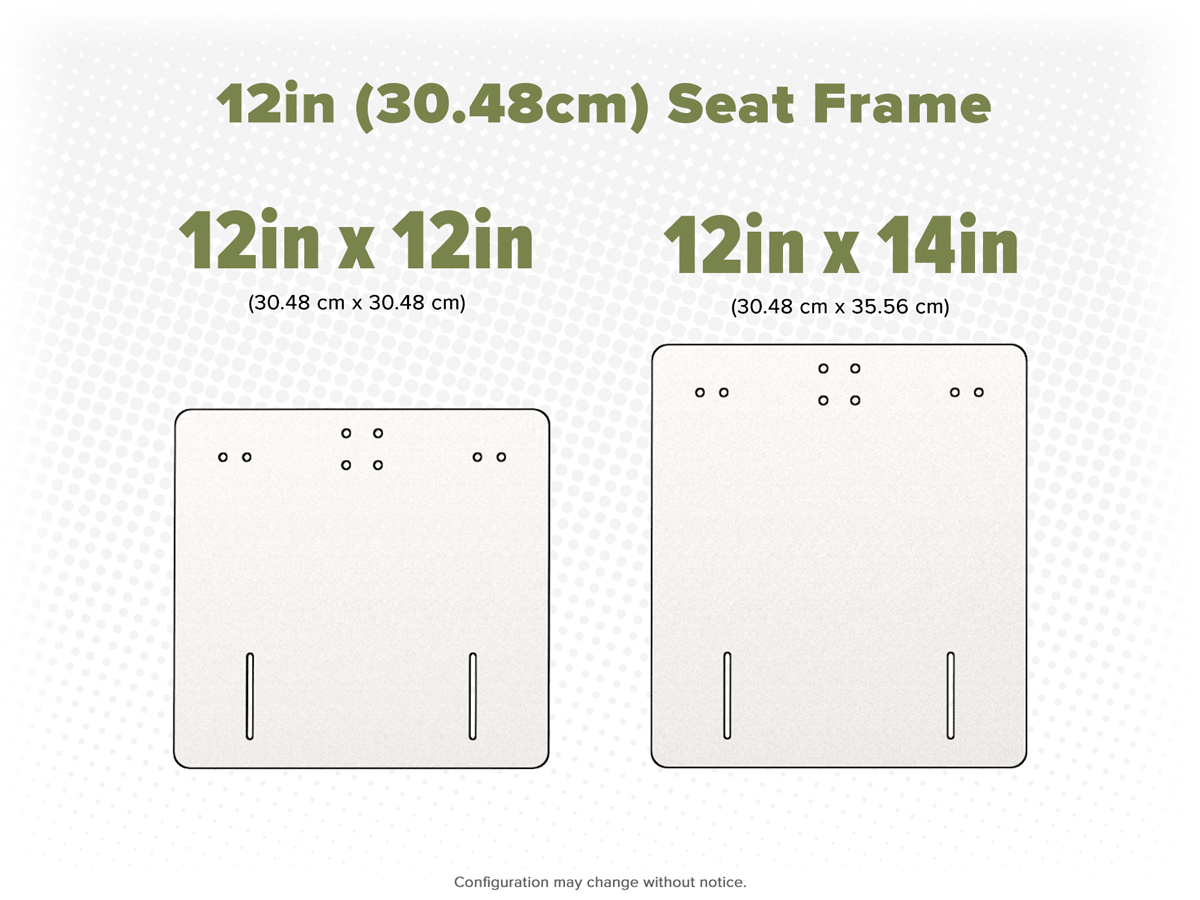 12 inch frame available in 12in (30.48cm) x 12in (30.48cm) and 12in (30.48cm) x 14in (35.56cm)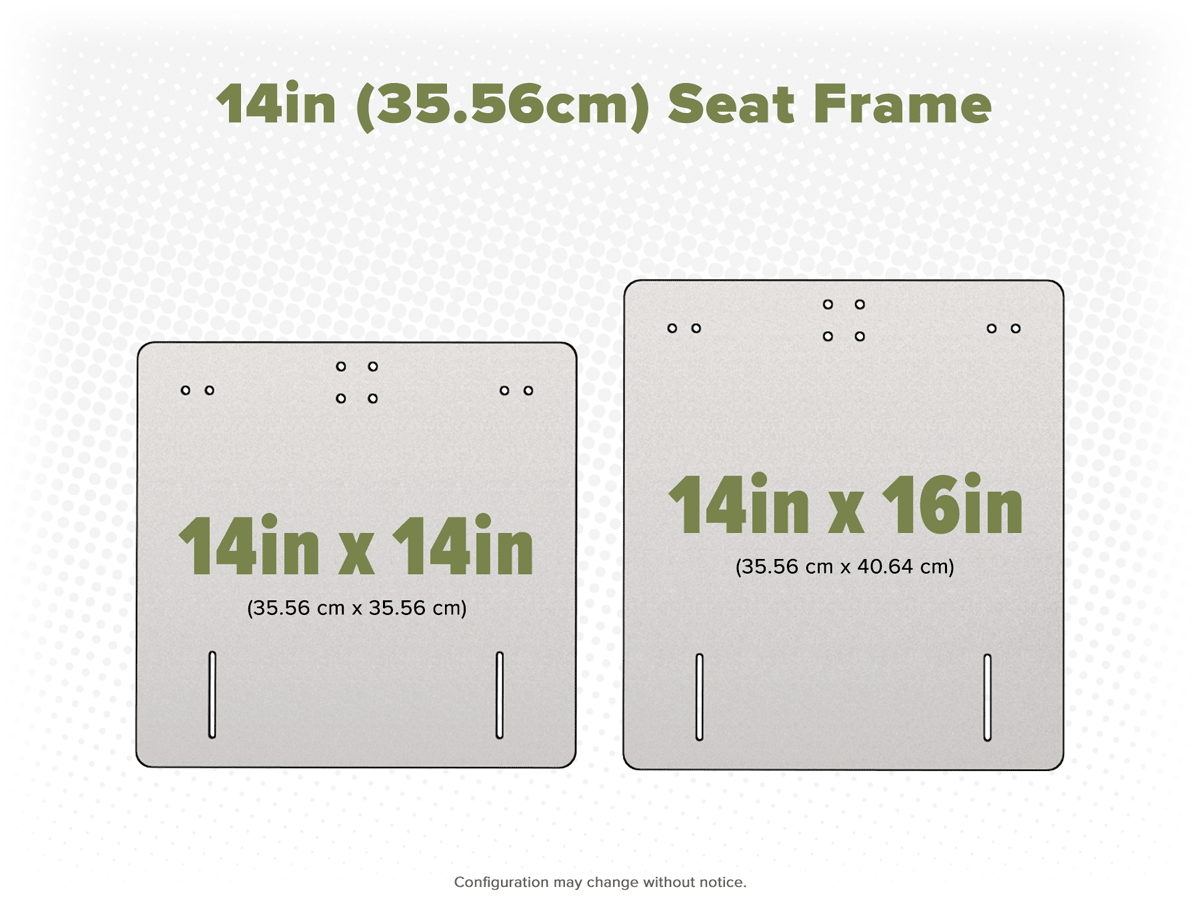 14 inch frame available in 14in (35.56cm) x 14in (35.56cm) and 14in (35.56cm) x 16in (40.64cm)
1in (2.54cm) Cane Mount
| | |
| --- | --- |
| DGS1010JL1 | $535.00 |
| DGS1012JL1 | $535.00 |
| DGS1212JL1 | $535.00 |
| DGS1214JL1 | $535.00 |
| DGS1414JL1 | $535.00 |
| DGS1416JL1 | $535.00 |
7/8in (22.23mm) Cane Mount
| | |
| --- | --- |
| DGS1010JL2 | $535.00 |
| DGS1012JL2 | $535.00 |
| DGS1212JL2 | $535.00 |
| DGS1214JL2 | $535.00 |
| DGS1414JL2 | $535.00 |
| DGS1416JL2 | $535.00 |
3/4in (19.05mm) Cane Mount
| | |
| --- | --- |
| DGS1010JL3 | $535.00 |
| DGS1012JL3 | $535.00 |
| DGS1212JL3 | $535.00 |
| DGS1214JL3 | $535.00 |
| DGS1414JL3 | $535.00 |
| DGS1416JL3 | $535.00 |
J&L Mounting Option
The J&L mounting hardware is one of the most affordable and popular hardware from our catalog. Very minimalistic design made out of black anodized alumium includes 2 point configuration and seat-to-back bracket.
Includes 2 drop stops as well to lock-in-place once it set up. The drop stops come with rotational hold downs for easy removal.
With an unobtrusive design the seat can be configured with up to 2in (5.08cm) width growth and 3in (7.62cm) of depth growth, and an incremental of 1/2in (12.70mm) height adjustment.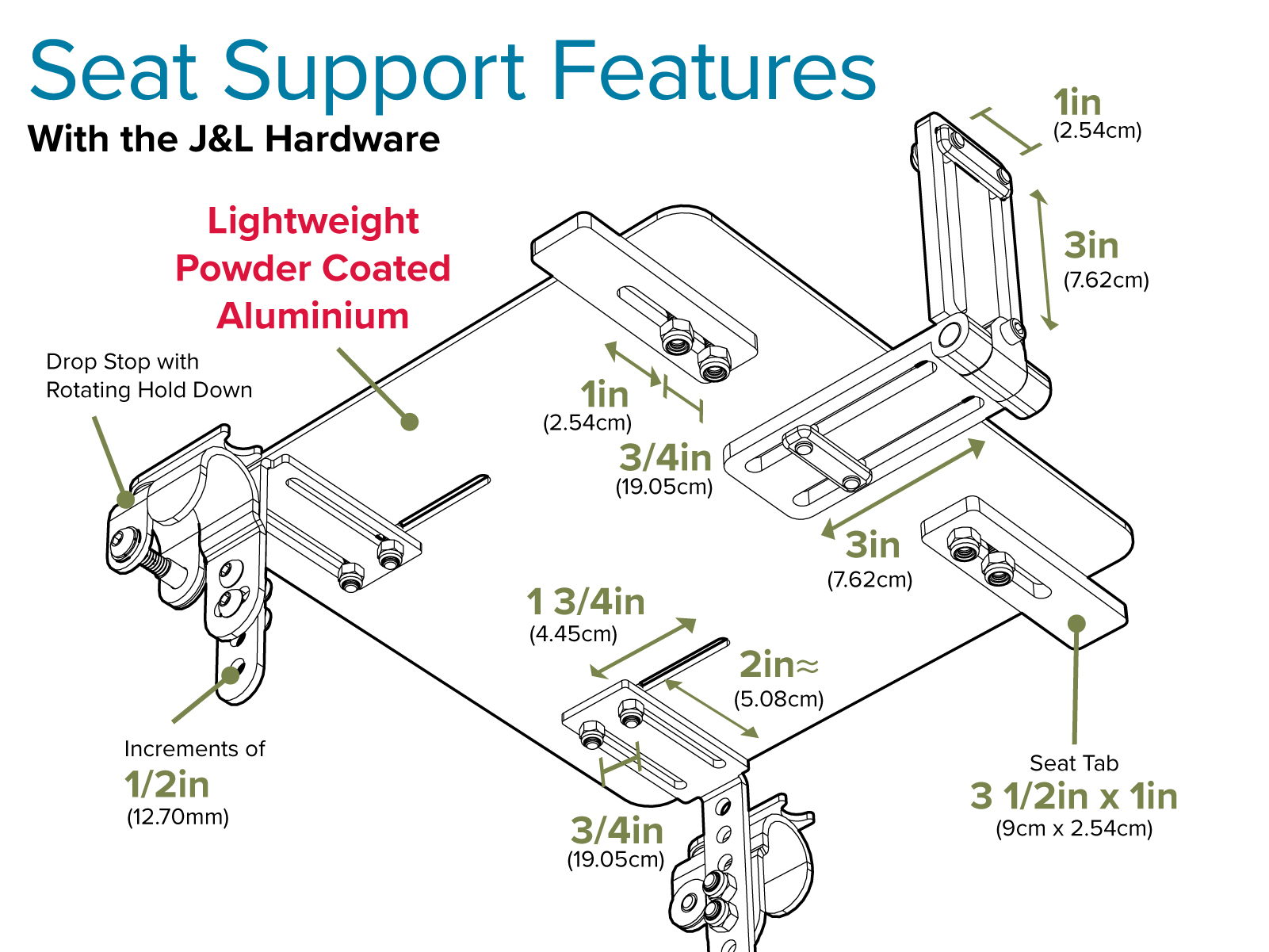 The launch version consist of 1/2in (12.70mm) HR3 contact foam, 1/4in (6.35mm) Closed Cell base foam and 1in (2.54cm) Etha structure foam for contour.
Diego Contoured Cushion
In seating pelvic support is the key factor for proper positioning, the Diego Contoured Seat helps promote a more centralized posture and a good start for better positioning.
During launch on Q1 2019, the Diego Seat will ship with a traditional curved foam composed of HR3 contact foam, Ethat structured foam for contour and Closed Cell (EVA) base foam, but is expected by the end of 2019 to ship with a pediatric Stealth Cushion specifically designed for Diego Seat with a 100% Polyurethane molded foam.
Diego seat contoured cushion comes standard with a Coolcore® Technology cover and hook-and-loop strips at the bottom for easy removal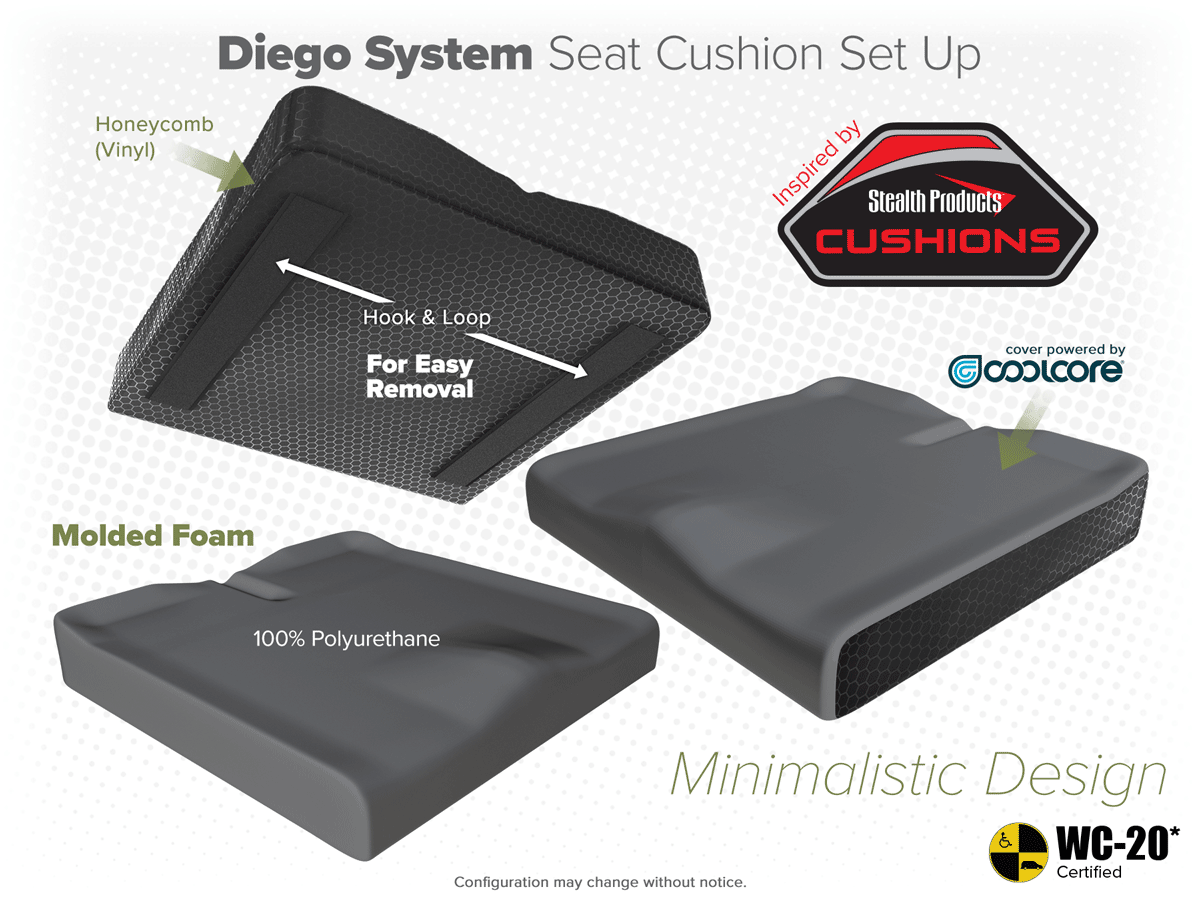 The Diego Stealth Cushion will consist of a contoured 100% Polyurethane molded foam. Coming Q3 or Q4 2019.

What is
Coolcore®

?
Year Round Temperature Control
Chemical Free
4-Way Stretch
Patented Technology
Better Cooling Ability
Durable - Last Longer
Protects from Sun's Harmful Rays (UPF)
While the other makers of cooling fabrics use a number of chemicals to enhance wicking, transportation and evaporation, Coolcore fabrics are chemical free. To make that possible, we changed the essence of cooling fabric technology right down to its very core.
from Coolcore Website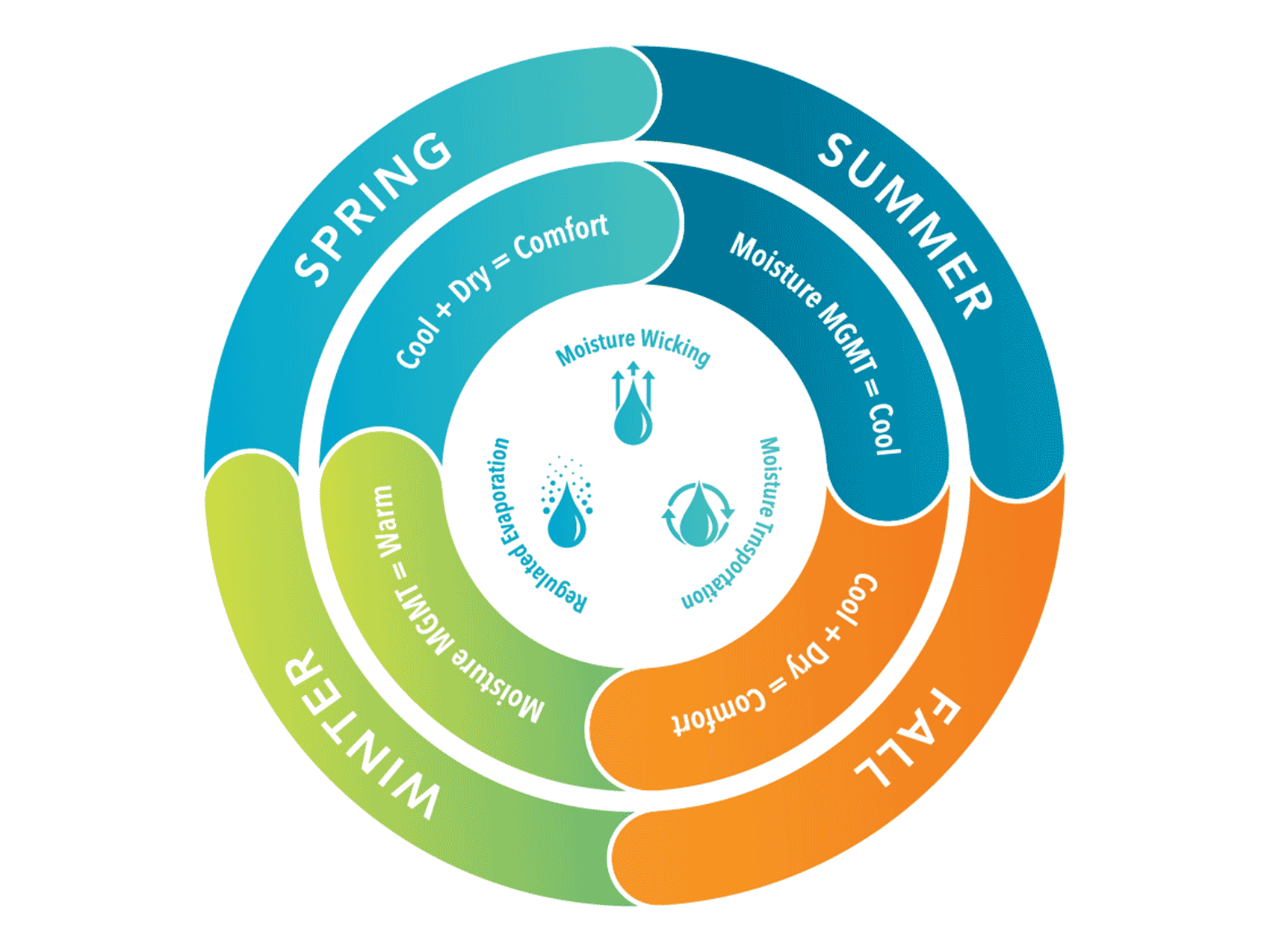 Year-Round
Regulation
A great base layer in summer is a great base layer in winter.
Stealth's Cushions Thermoregulation line is not a new technology, but a new application. The Coolcore Technology starts with cooling but the patented yarn technology makes for a better textile that provides year‑round temperature regulation.
About
Coolcore
Coolcore is a research proven performance fabric technology that adapts to its environment and regulates temperature by managing heat and moisture. The proprietary construction helps manage and distribute moisture quickly throughout the fabric to enhance the evaporation and drying time.
Chemical Free

Fabric Technology

Normally other brand fabrics use topical chemicals that not only can be harmful to your skin, but after only a few washes, the cooling properties of the product are no longer effective. The Coolcore cooling technology is built into the fabric fibers, preventing any decline in the performance and keeping it's cooling properties. Coolcore patented technology allows for a controlled evaporative process that keeps you cool, dry and comfortable in any condition.
Fabric
Benefits
Research driven, patented fabrics from Coolcore are chemical-free and yield remarkable benefits. They cool better, last much longer and offer protection from the suns harmful rays (UPF)
[*] WC20 Requirements
WC20 transit hardware requires: WC18 Restraint, WC19 Base and WC20 Seat/Back.
Per RESNA WC-4:2012/ISO 16840. For more information visit official site.
[**] HCPCS Codes
Applicable in the United States and its territories Only
HCPCS codes provided should not be considered as legal advice and do not guarantee reimbursement.
DME providers are responsible for determining appropriate billing codes when submitting for insurance reimbursement.