The i-Drive® - Advanced Drive Controls
Notice in the video above that even during their learning curve, the kids were not startled by sudden movements. This is how effective and responsive the i‑Drive is.
What's the i‑Drive?
The i‑Drive is still the most advanced wheelchair drive control to date! Designed around a proprietary Central Processing Unit (CPU) and the i‑Drive Config App, this combination of hardware and software brings state‑of‑the‑art technology to the alternative drive control industry!

Designed to provide:
A real time user interface environment
Improved driving efficiency
Better feedback
Increased switch responsiveness
Superior switch site access
More effective learning curve
Increased confidence
Smooth intuitive control
Ease of all control set ups
Superior positioning and head control
i-Drive Related Documentation and Videos
Ongoing Partnership for Innovation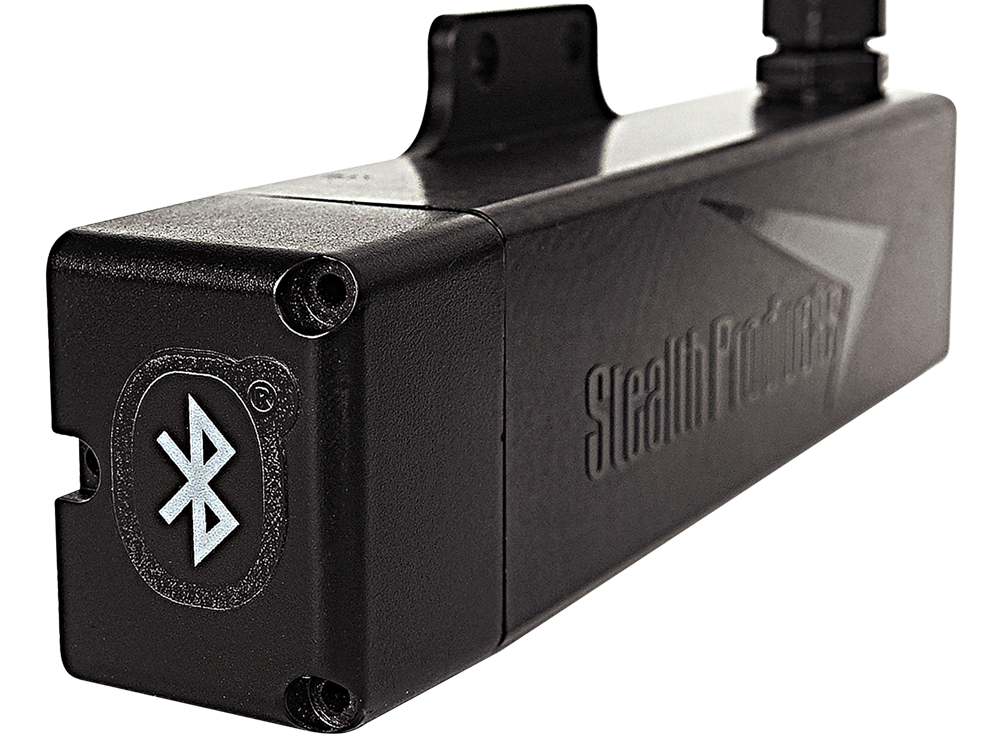 Stealth Products, LLC. and Trident Research, a new approach to technology
Stealth has created a developing partnership with Trident Research. Trident brings a degree of sophistication to our industry that is far advanced from the norm. Trident applied their knowledge of digital signal processing and integrated circuit design to develop a microprocessor for power wheelchair switch control. By combining reliable integrated circuits, modern electronic board design, and signal processing, Trident is introducing our industry to the same state of the art technologies used in smart phones and tablet devices we have become accustomed to.
Stealth's work with Trident is ongoing - It is a partnership committed to new solutions and products!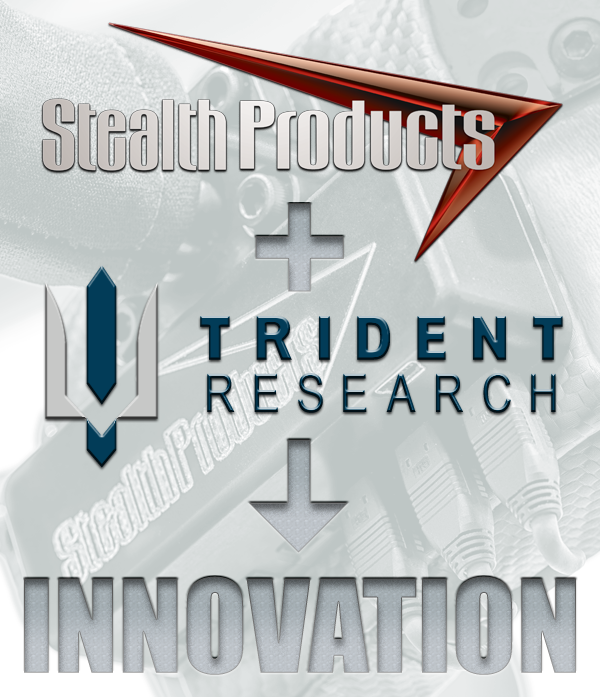 Unique Features and Configurations
What makes the i‑Drive unique in the wheelchair drive control industry?
Driving a power wheelchair can be challenging for a driver with limited functional ability
Erratic movements requiring constant correction utilizes high energy, can be frustrating and challenging
The i‑Drive CPU works at a frequency of 150 kHz allowing the interaction between the driver and the system to occur in REAL TIME
Real Time Feedback allows confidence, smooth control and improved driving efficiency. The Use of Less Human Energy!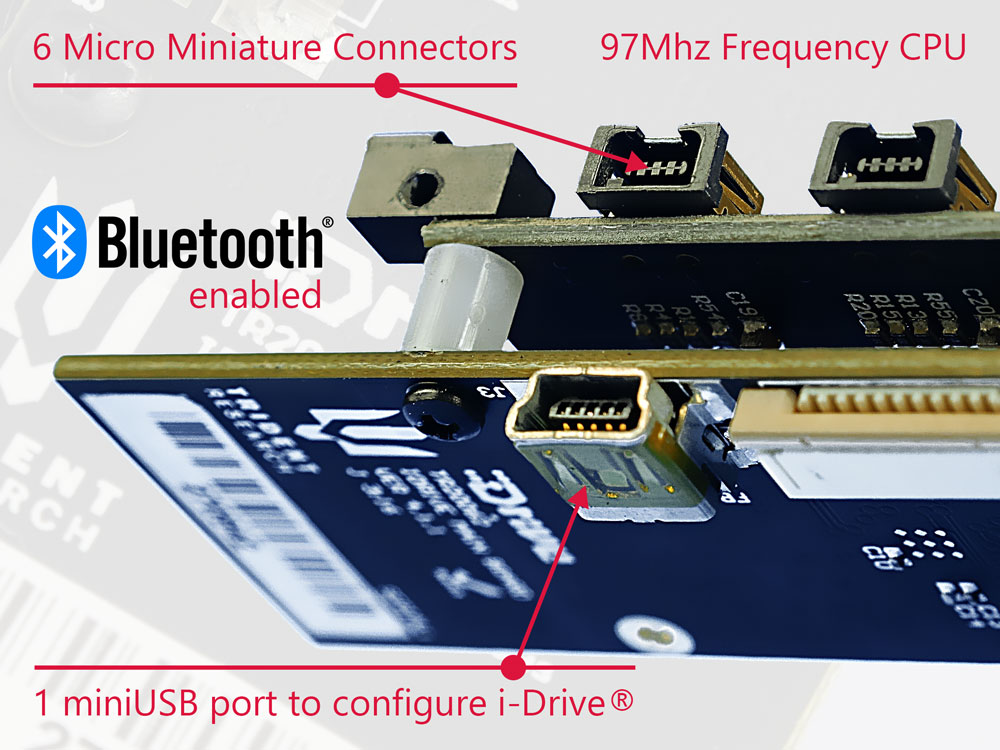 No configuration limits! Simple Set-Ups!
Advanced Programming Software! Plug and Play!
Switch Channel Assignment
Sensor Engagement Settings
Double Tap Timing
Mode Selection
Mixing Switches & Inputs
Positioning System Compatibility
Optimization of Limited Function
Full Customization
Configurable with any device: iOS, Android or Windows
Bluetooh Wireless Technology enabled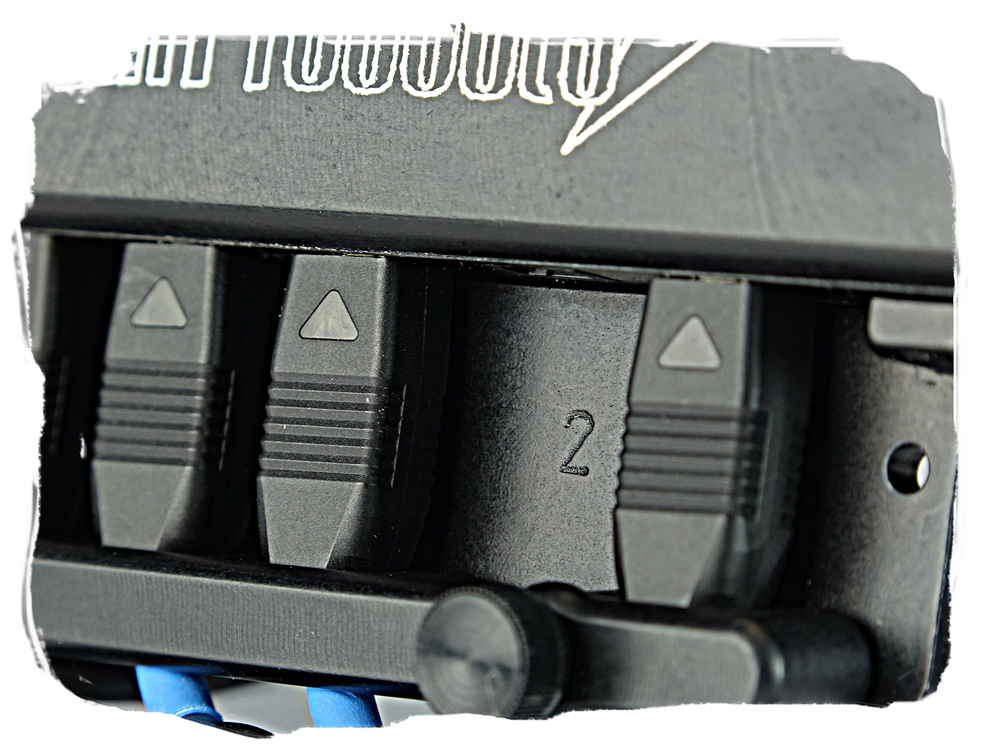 i-Drive with Stealth Positioning™ Solutions
Stealth's superior positioning and head control products supply the important mechanical framework for the i‑Drive
Uncompromising ability to optimize switch access and positioning!
Limitless combinations of head, trunk and cervical positioning options
Seamless integration of positioning components
New i-Drive mouting ring design makes it compatible with all of Stealth's Head Solutions
Never compromise your ability to optimize switch access and positioning!
i-Drive Configuration Software & Training Game
i‑Drive Config
Meet the i‑Drive Config programming application. This downloadable application is available to easily accomplish performance adjustments in a Graphical User Interface (GUI). Once downloaded and installed in your Desktop, Laptop, Tablet* or Phones, the software automatically updates the latest build or version. The i‑Drive Config Requires Windows 7, 8 or 10+ with the .NET 4.6 Framework. The i‑Drive Config is not required for the operation of the i‑Drive.
The i‑Drive Config includes USB or Bluetooth wireless connection, simply connect via your preferred method using i‑Drive Config for Windows.
NOTE[a] Ensure to disengage the power chair's motor(s) during configuration
[b] Initial testing should be performed in an open area free of obstacles and/or persons.
The i‑Drive Config allows:
Remote Port Assignment
Double Tap timing to specific speed of a "mode select" command.
Mode Selection configuration on any port allowing client specific placement of reset/mode change.
Sensor Engagement setting to program each sensor for proximity, sensitivity, and activation control. This is one of the key features for a more controlled driving experience.
The configurator allows you to easily configure sensors, switches, sip & puff or joysticks in one easy-to-use interface.
Bluetooth Wireless Technology securely connects to active i‑Drive devices
Built with Security in Mind
The i‑Drive Config is specially designed and developed for security. Even though it is easy to connect to any device on the same network through Bluetooth Wireless Technology, as with any other Bluetooth device it needs to be paired before being able to connect, but also, the technician or clinician who's going to configure the device needs to be registered under our Dealer Access Directory System (D.A.D.S).
When starting any configuration software, the technician will be prompted to login to his/her account before being able to configure the i‑Drive.
The i‑Drive Config for iOS and Android also designed with the same layers of security and are available on your favorite app store for iOS or Android devices.
What is D.A.D.S? The Dealer Access Directory System (DADS) is a cloud based technology used to manage, register or assign Stealth products to specific dealers or representatives. Through a connector application, all data is signed and logged when an assigned and certified representative logs in to the configurator and it also processes all representative requests.
Software and Game Download
Downloads for your Preferred Device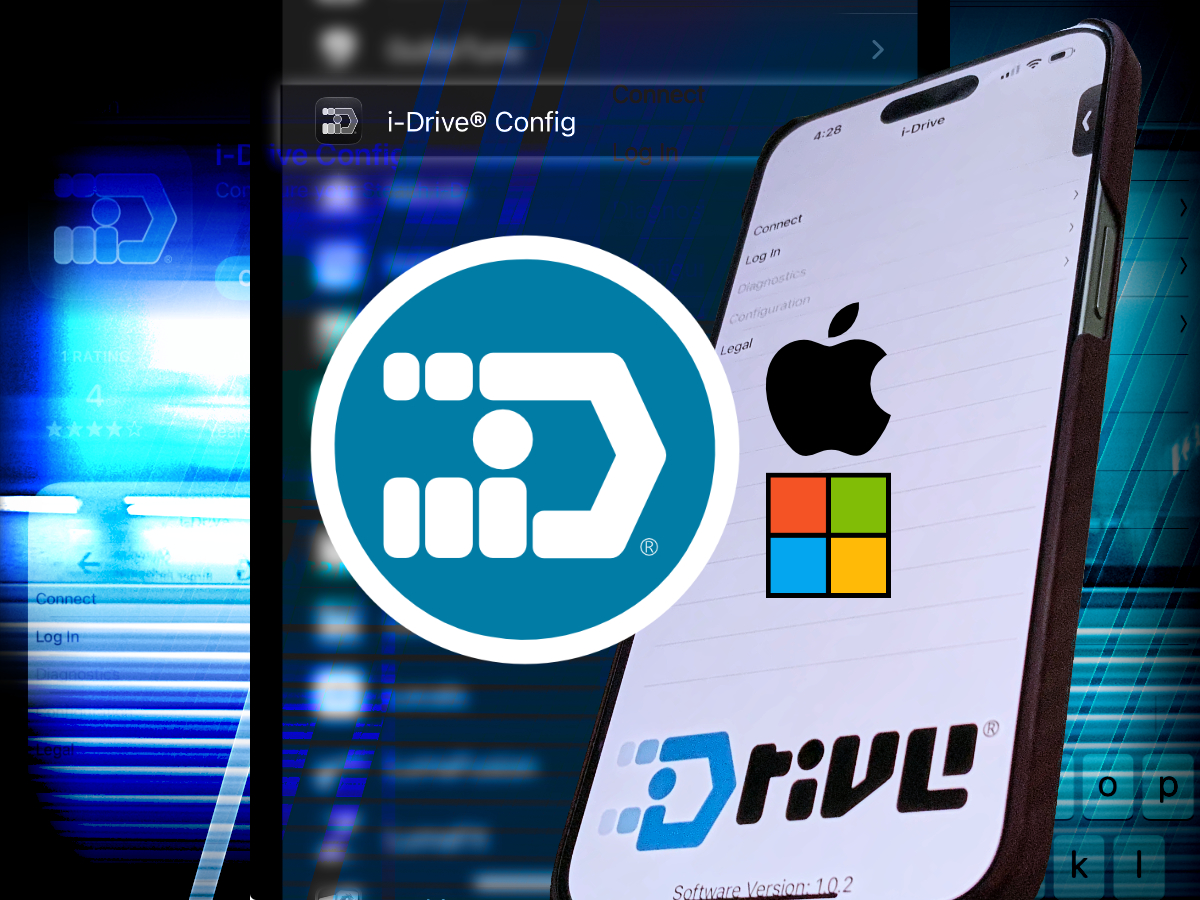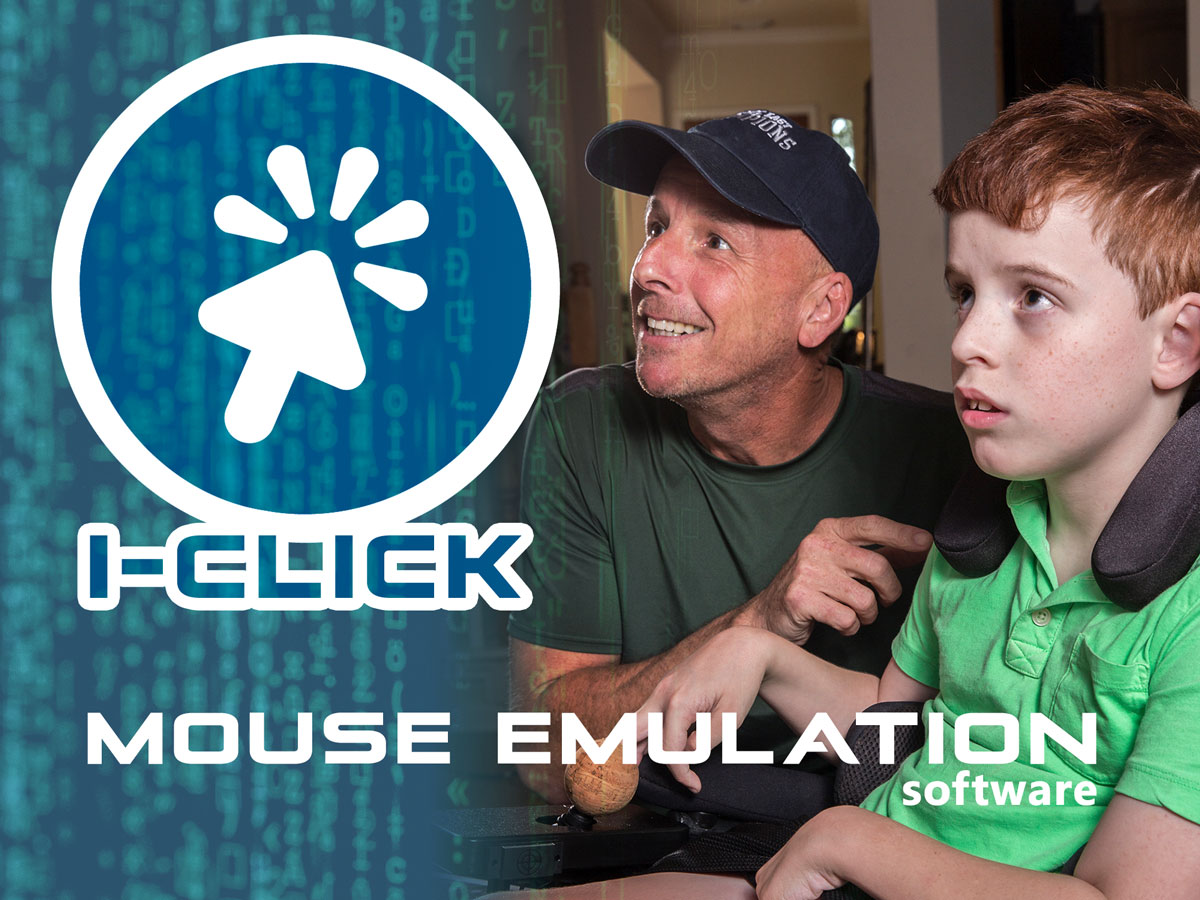 i-Click for Mac/Windows
Full screen navigation, left, right, double click functionm, fine speed controls
Intuitive and easy to use
Easily switch from Mouse Emulation to Driving
User friendly set up and configuration, no expert needed
Easy to follow User Manual instructions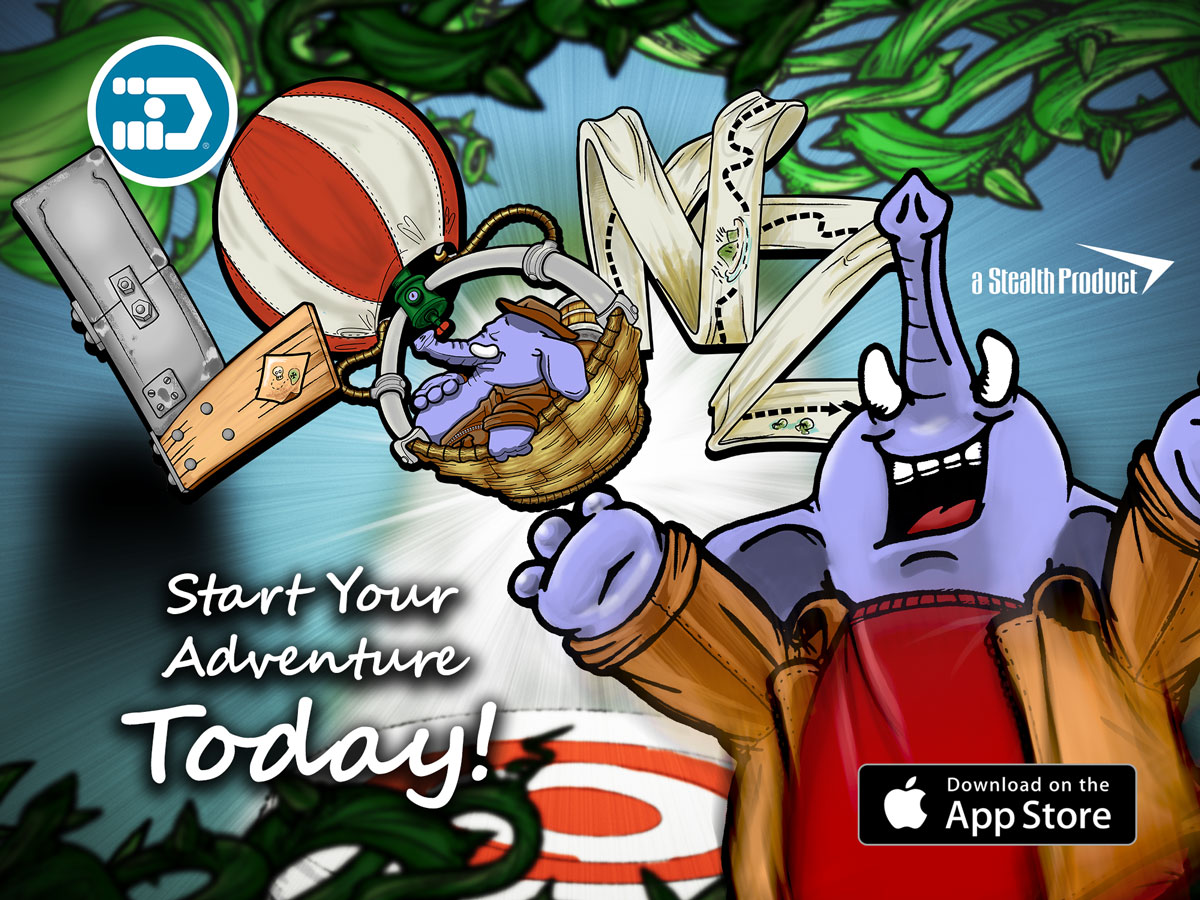 The i-Drive® Loonz™ video game, available on the Apple® iTunes® App store® and soon Google® Play™, is designed in association with Trident Research to work with the i-Drive 4.0, the i-Drive Loonz game provides fun for the child playing while allowing a driving assessment tool for the therapist or parent.

OS Requirements To see all configurator requirements for Android or iOS Devices as well as Windows visit the official download page. System requirements for the i‑Click mouse emulatior software go to i‑Drive Configurator page.
Google, the Google Logo and Google Play Logo are registered trademarks of Google Inc. Apple Logo and the App Store Logo are registered trademarks of Apple Inc. Windows 10 logo is a registered trademark of Microsoft Corporation. The Bluetooth word mark and logos are registered trademarks of Bluetooth SIG, Inc.
i‑Drive Interface & Functions
Out-of-the-Box Configurations
Ports
Command
Switch Type
Port #6

Left

Left
Hybrid
Port #5

Forward

Forward
Hybrid
Port #4

MODE/RESET

MODE/RESET
Hybrid
Port #3
Not Assigned
Hybrid
Port #2

Reverse

Reverse
Hybrid*
Port #1
Right
Hybrid*
Ports Support either switch type (Sensors / Mechanicals)
IMPORTANT NOTEDimension tables do not display properly on small screens. Download Out-of-the-Box Configurations table on your device below.
i‑Drive Interface & Functions
The i‑Drive enclosure measures 3.625in. (9.21cm) wide x 1.24in. (3.15cm) height -no ring- [2.64in. (6.71cm) height with ring] and can be mounted discretely on the back of the head support, integrated into a lap tray, or mounted in a custom location. The enclosure is water tight aluminum with a removable bracket that holds the wire leads securely. The enclosure contains the microprocessor that decodes the signal inputs from the individual switches.
There are six inputs and one output to the chair. One dongle is included that converts one input into two 1/8in. (3.18mm) mono inputs with the ability to add a second dongle for a total of four (4) 1/8in. mono ports.
The i‑Drive Interface supplies six input ports allowing:
Connection to 4 proximity sensors
4 mechanical switches
8 independent functions
Use of the supplied dongle doubling the input for mechanical switches
Our i‑Drive Config allows for port assignment, sensitivity adjustment, and trouble shooting
Compatible with Most Powerchair Electronics

IMPORTANT NOTES When Ordering: When ordering keep in mind that the i‑Drive can be preconfigured at no extra cost to your specific needs. Just make sure to provide what type of electronics are being used. When received, the i‑Drive will work out of the box with your electronics. If you need to configure sensor sensitivity, in the package you will find a note with the APS download link which allows you to accomplish this task. If you cannot find it, you can download it from this page .
i-Drive Preconfigured Systems