Stealth's Diego Pediatric Seating
New! FlipLock™ Versatile Back Mounting Hardware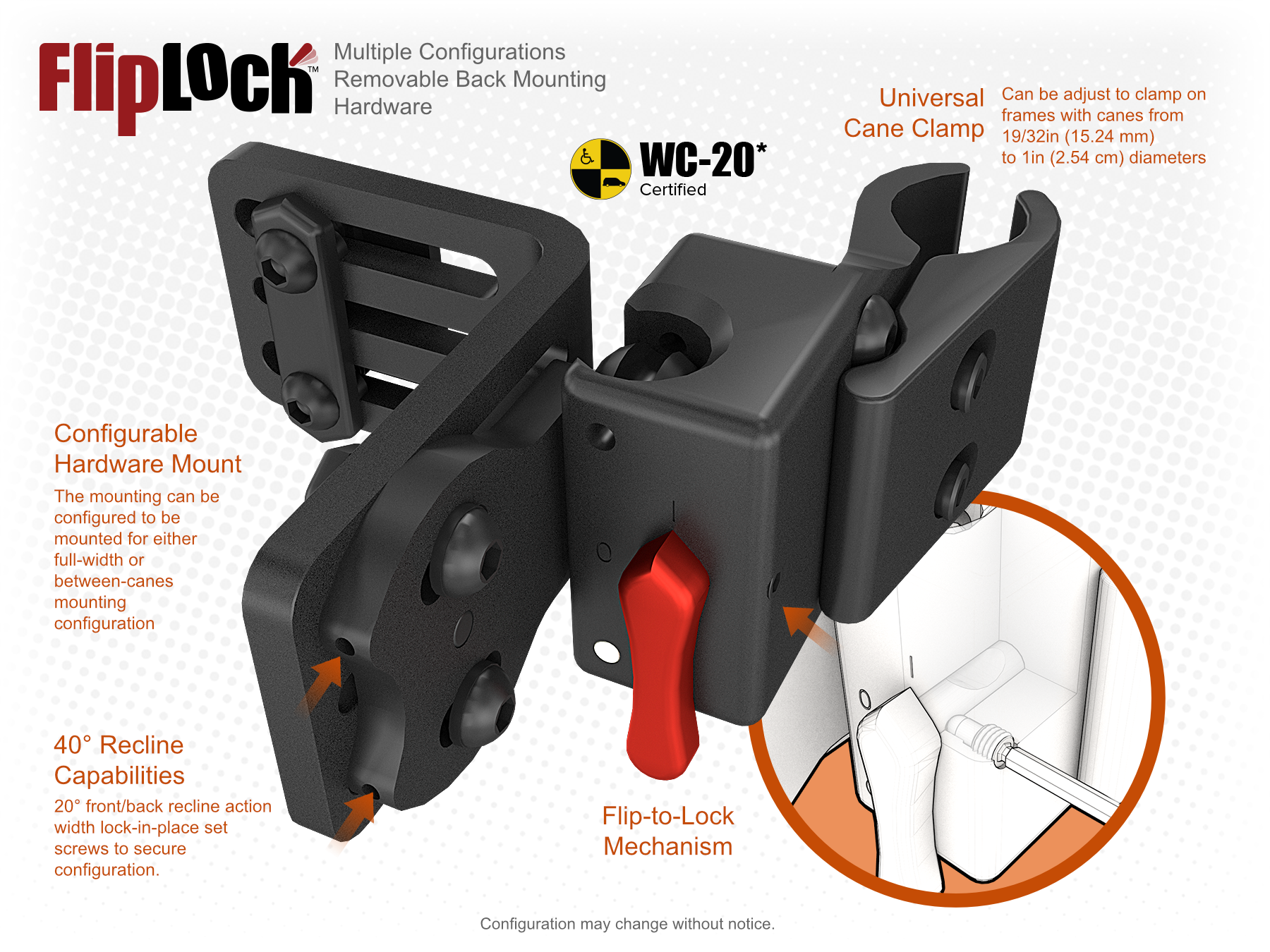 How does the FlipLock work?
The FlipLock is a versatile removable mount that allows multiple configurations and the ability to easily remove the backrest then lock into place with in a flip of a lever.
Strong and secure, when mounted the seating system is firmly locked into place.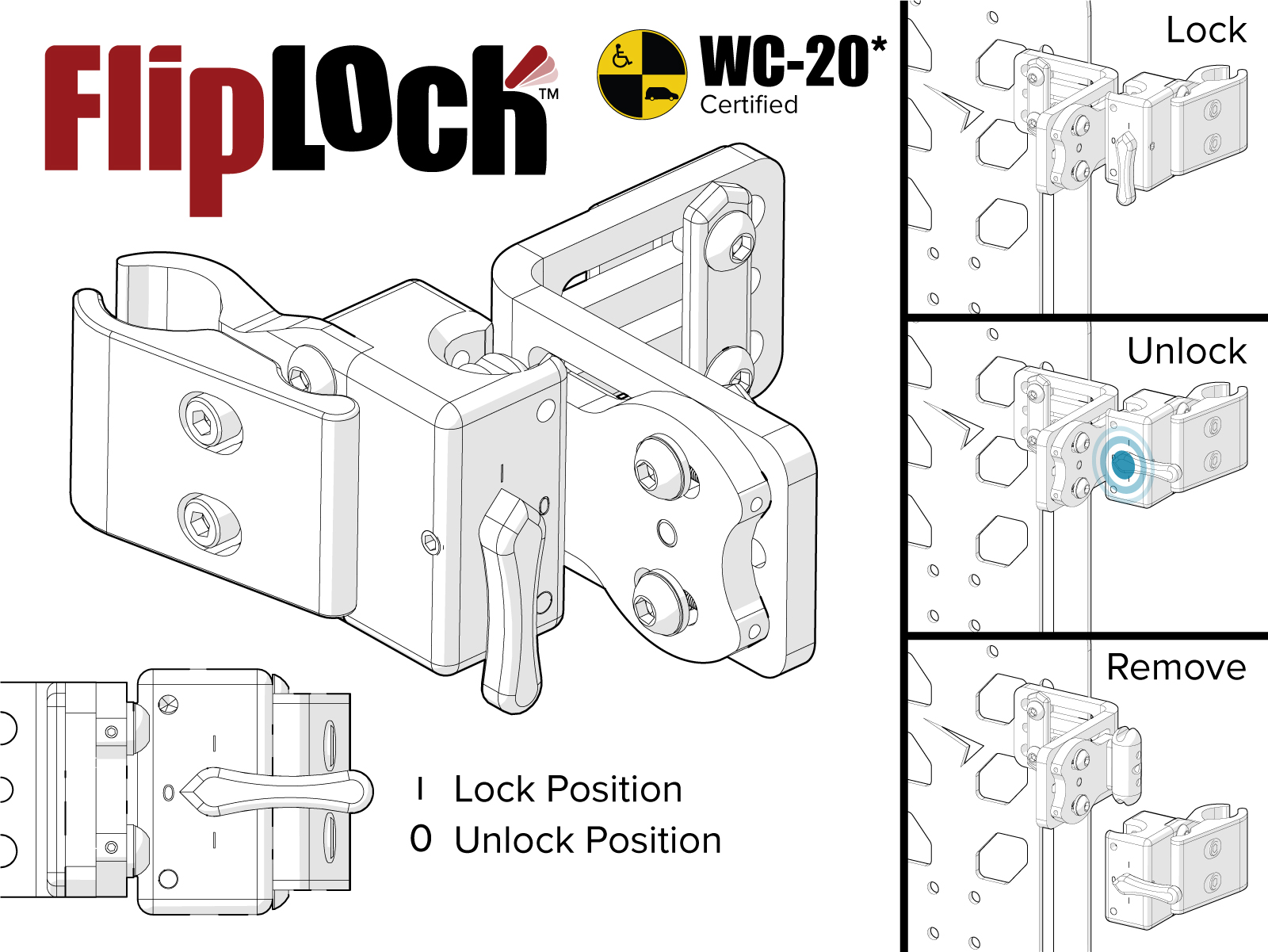 Easy to Remove/Lock
The FlipLock comes with a red anodized aluminum lever for visual reference. Flip resistance can be adjusted easily with a set screw.
When unlocked the back can be easily removed and replaced when needed for transporting or traveling.
The mounting hardware has been crash tested with the Diego System which makes it WC-20 certified. See WC requirements at the bottom of this page.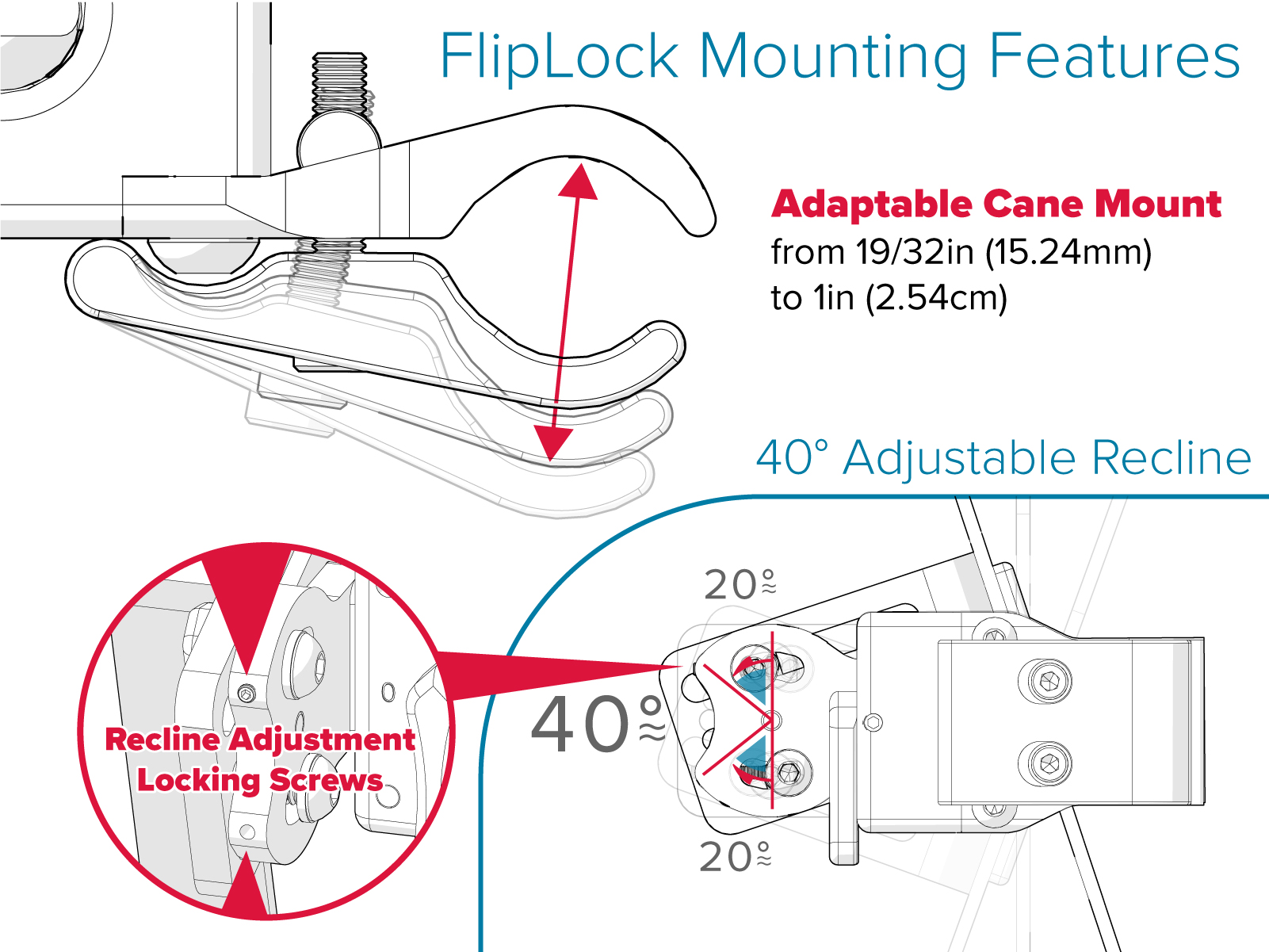 Easy to Set Up
The cane clamp provides the ability to clamp the hardware in most of the wheelchair frames in the market. It can be adjusted to fit frames with canes from 19/32in (14.99mm) to 1in (2.54cm) diameters.
Additionally it offers 40° of recline for a more comfortable and personalized set up, 20° front or back respectively.

What is
Coolcore®

?
Year Round Temperature Control
Chemical Free
4-Way Stretch
Patented Technology
Better Cooling Ability
Durable - Last Longer
Protects from Sun's Harmful Rays (UPF)
While the other makers of cooling fabrics use a number of chemicals to enhance wicking, transportation and evaporation, Coolcore fabrics are chemical free. To make that possible, we changed the essence of cooling fabric technology right down to its very core.
from Coolcore Website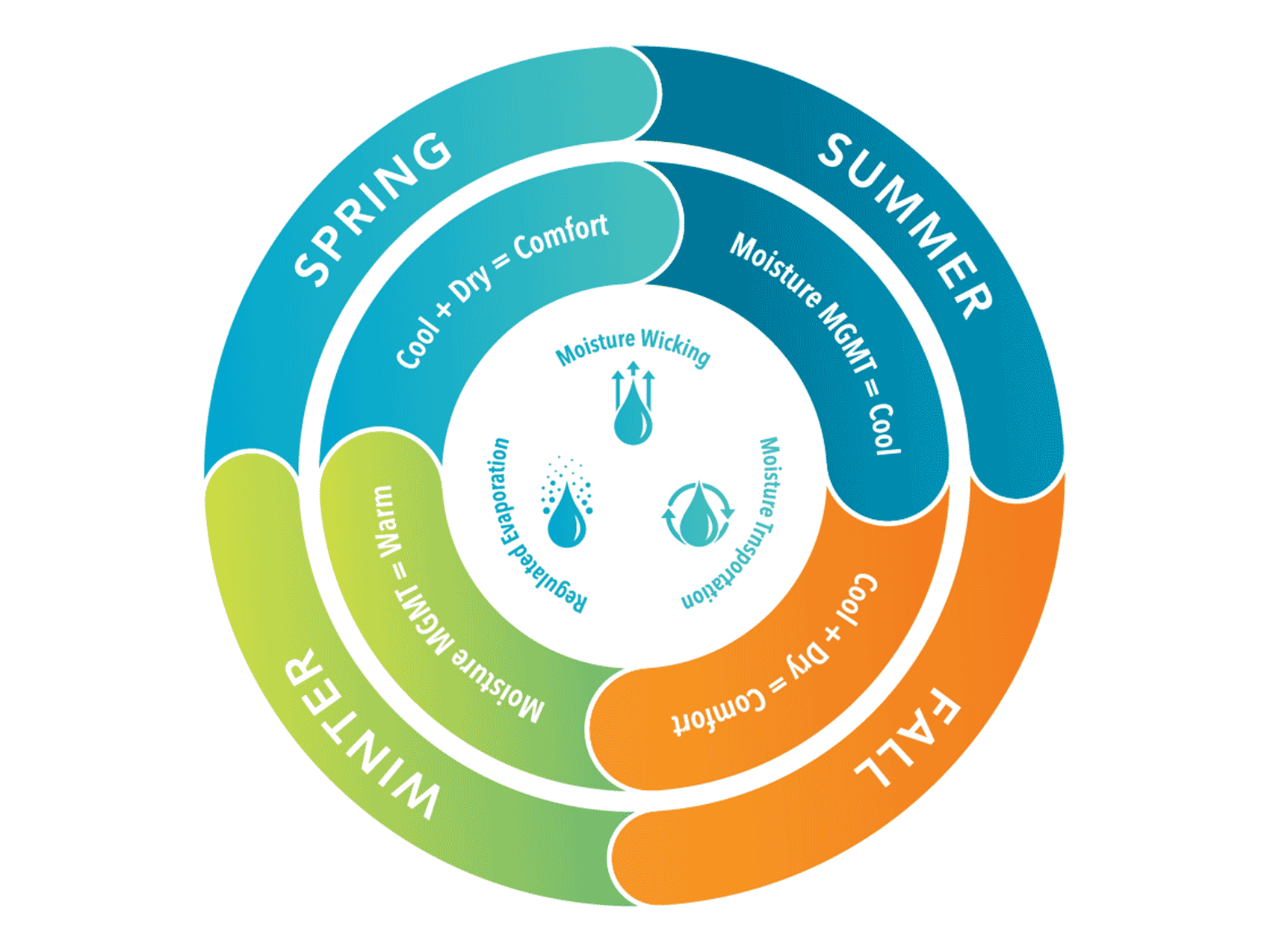 Year-Round
Regulation
A great base layer in summer is a great base layer in winter.
Stealth's Cushions Thermoregulation line is not a new technology, but a new application. The Coolcore Technology starts with cooling but the patented yarn technology makes for a better textile that provides year‑round temperature regulation.
About
Coolcore
Coolcore is a research proven performance fabric technology that adapts to its environment and regulates temperature by managing heat and moisture. The proprietary construction helps manage and distribute moisture quickly throughout the fabric to enhance the evaporation and drying time.
Chemical Free

Fabric Technology

Normally other brand fabrics use topical chemicals that not only can be harmful to your skin, but after only a few washes, the cooling properties of the product are no longer effective. The Coolcore cooling technology is built into the fabric fibers, preventing any decline in the performance and keeping it's cooling properties. Coolcore patented technology allows for a controlled evaporative process that keeps you cool, dry and comfortable in any condition.
Fabric
Benefits
Research driven, patented fabrics from Coolcore are chemical-free and yield remarkable benefits. They cool better, last much longer and offer protection from the suns harmful rays (UPF)