Introducing UniLink™
UniLink began as an improvement to the current TWB family of products. The goal is to simplify the line and use one link for everything. During this project the past issues of TWB are being addressed.
One of the main focus of the UniLink system is simplicity, and this is accomplished with the following points:
Most adjustments can be accomplished with one tool, a 4mm hex wrench.
All systems uses same link option and three (3) size options: 1 1/2in (3.81cm), 2in (5.08cm) and 3in (7.62cm).
All elements are compatible with one another.
UniLink Link Structure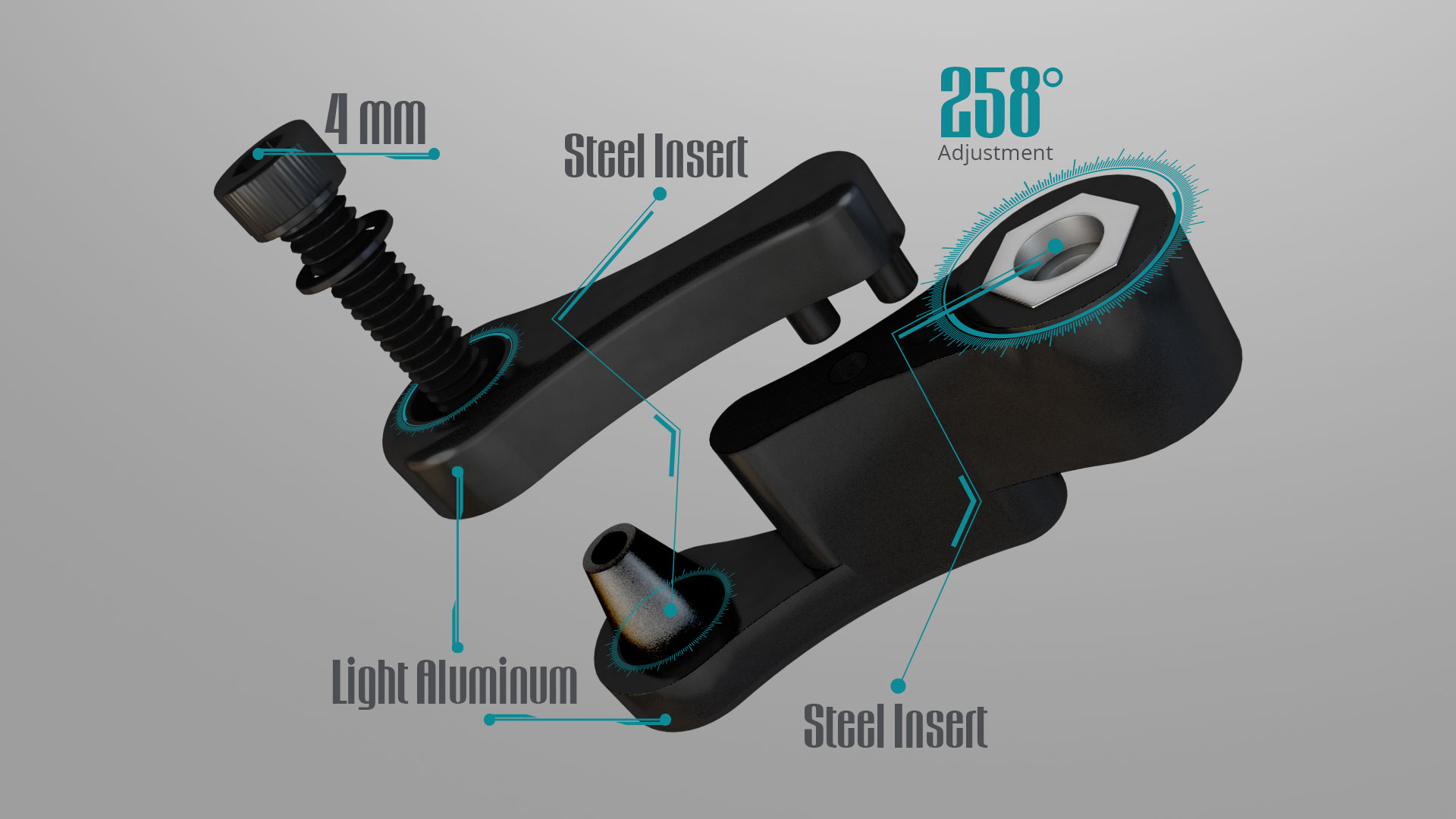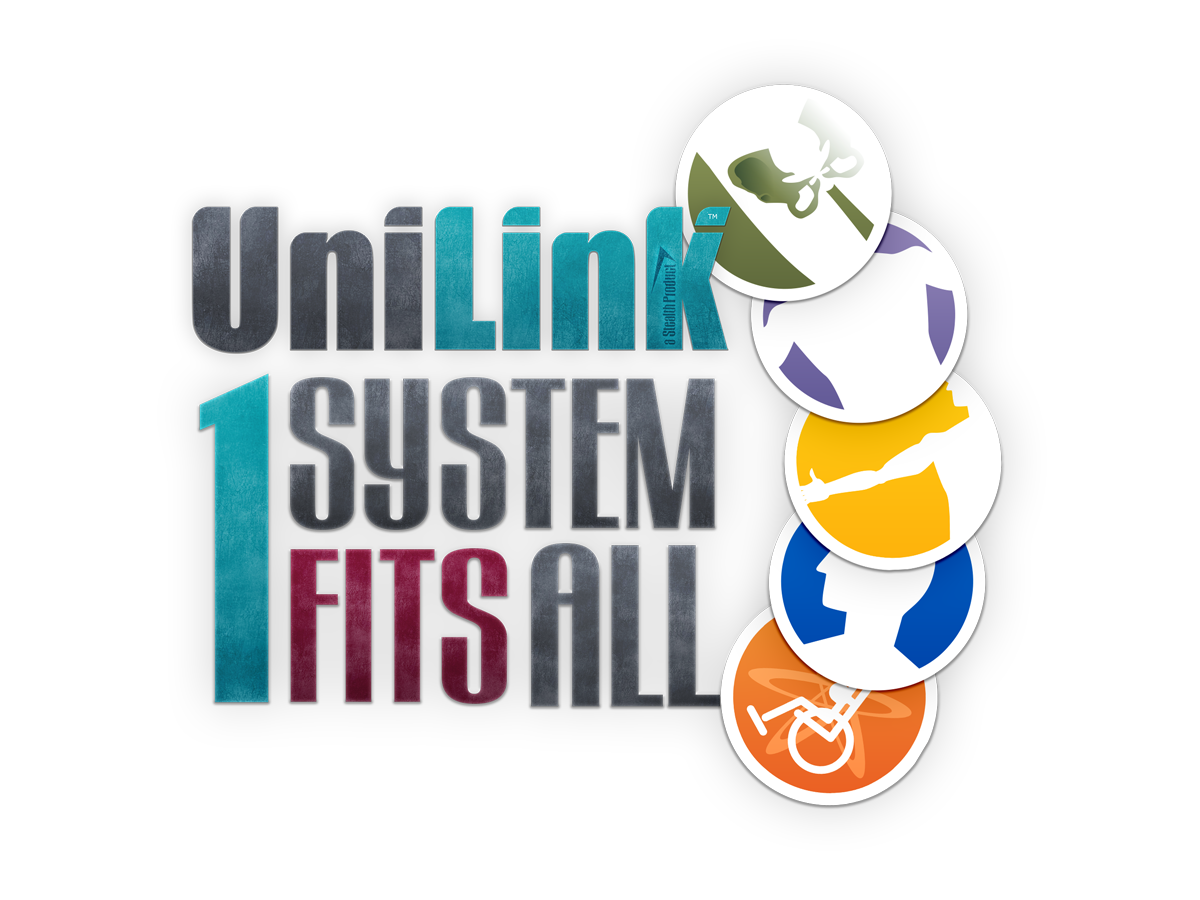 Designed as an Unified Ecosystem
The UniLink components are interchangeable and compatible through out configurations. This allows you to build components that fit your needs by combining links to create configurations of your own.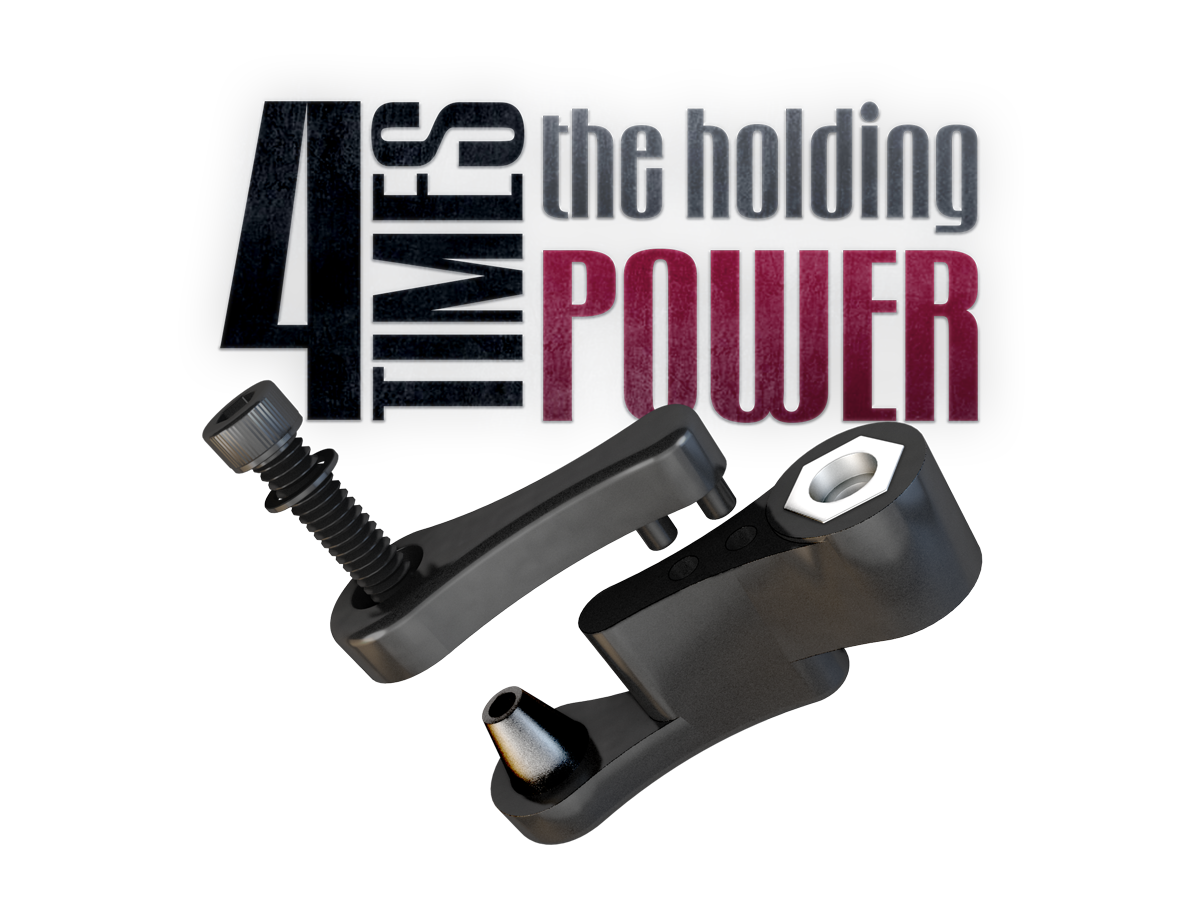 Built to Hold
UniLink allows for near limitless positioning of components with improved strength over TWB. UniLink uses a similar compression technology as its predecessor.
UniLink provides four times the strength of the current TWB family of products. UniLink joints compose of steel inserts can hold up to 102lbf (453.72N) before moving, and each joint can rotate up to 258°.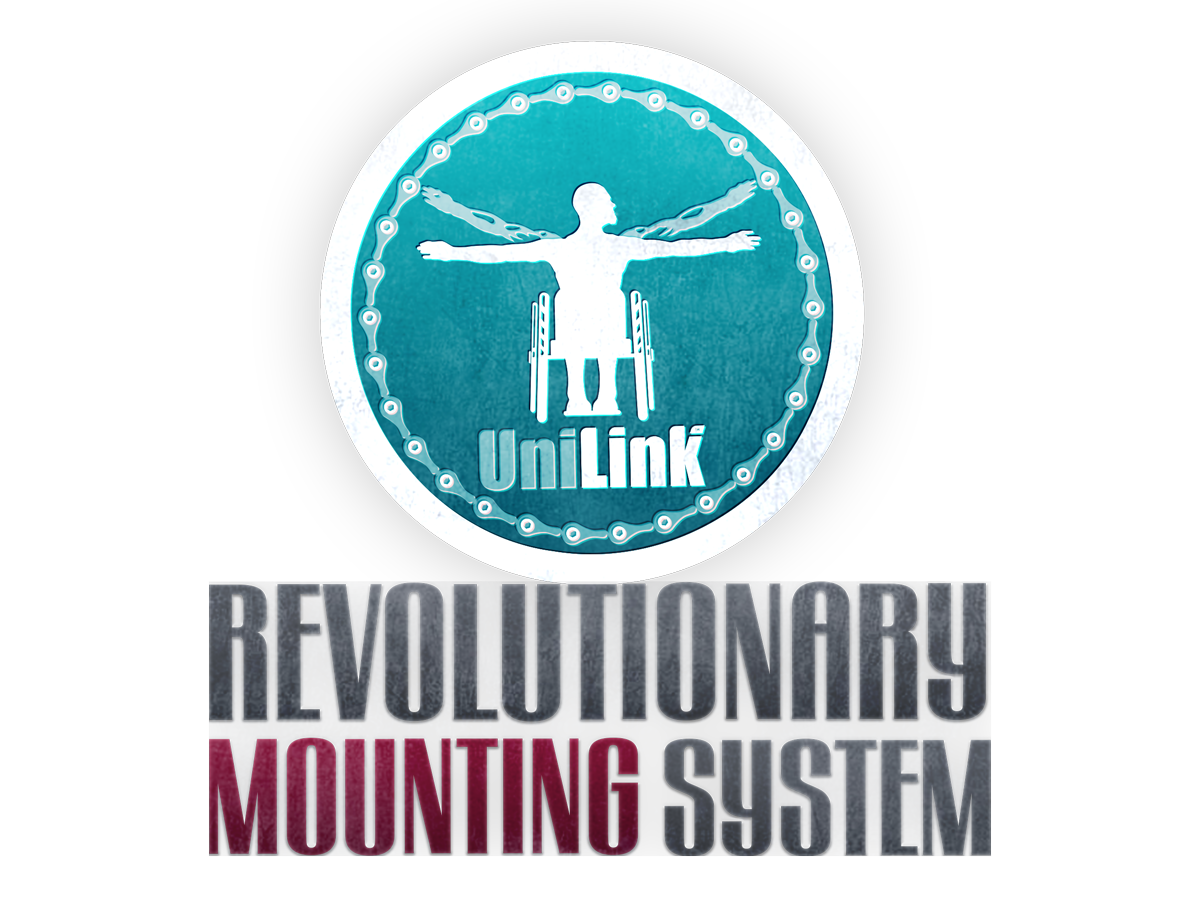 Revolutionary Mounting System
Hence its brand name, the UniLink simplifies the component system by using one link configuration for everything. Every part integrates perfectly with one another giving the opportunitty to better understand it, apply it and consider it for other implementations. Either as a pelvic solution or any other solution, each of it's components are interchangable.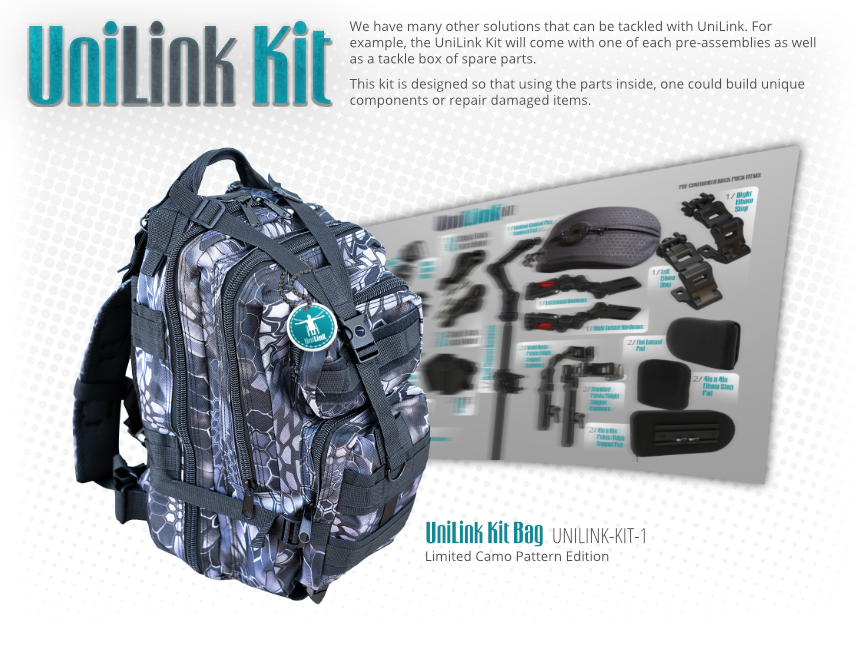 One System Fits All
We have many other solutions that can be tackled with UniLink. For example, the UniLink Kit will come with one of each pre-assemblies as well as a tackle box of spare parts.
This kit is designed so that using the parts inside, one could build unique components or repair damaged items.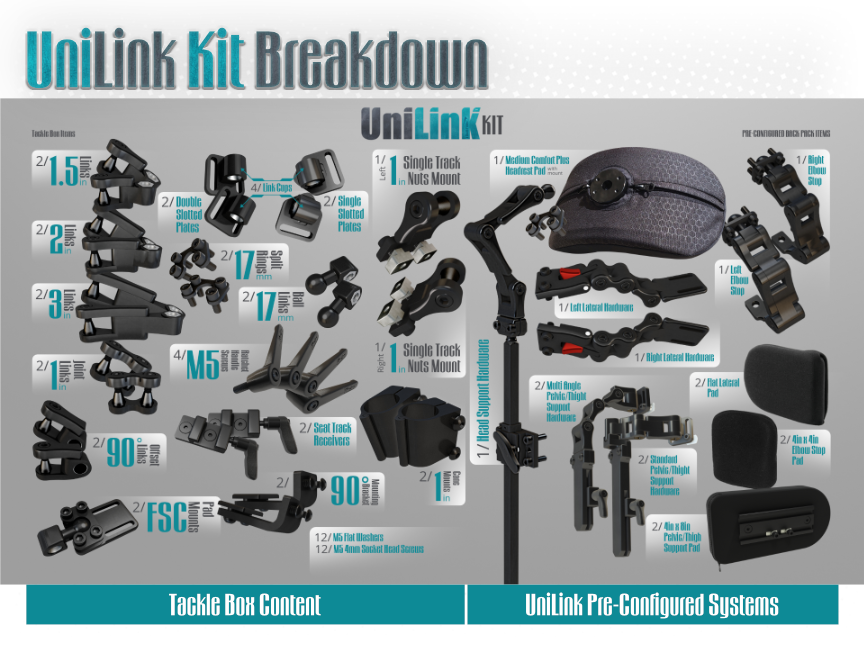 UniLink™ Mounting Systems
UniLink™ Trunk SolutionsUniLink Trunk Support Solutions are highly adjustable thoracic lateral support. They are used to help increase the user's stability and balance while in the chair.
UniLink™ Elbow StopsUniLink Upper Extremities Solutions are designed to offer a large variety of solutions for arms while maintaining the hardware safe position.
UniLink™ Head Support SolutionsThe UniLink hardware provides near limitless adjustment possibilities for the headrest. The Head Solutions will be introduced with the UniLink Launch Phase 2.