About Stealth Products, LLC
Lorenzo Romero, CEO started the journey in a small building at Marble Falls, Texas.
22 Years and Still Going
Stealth is a U.S. manufacturer with 22 years of experience in the rehab market. Launched in 1999, Stealth Products began in response to a need for versatile, high quality head and neck positioning systems, as well as switch site location hardware.
Today we have a team of more than 100 employees. Our product designers and engineers are able to produce any unique product requested.
Due to the industry's growing needs, Stealth's product line now includes: Head and Body Support/Positioning, Joystick Mounts, Trays, Seating, and Pediatric Mobility products. Along with our excellent product line, we offer various training programs and top of the line customer service.
Our company supplies some of the largest wheelchair manufacturers in the world. We have distributors in 22 countries, as shown on the US/International Representative page.
We thank you for your interest in our product line, and we will be more than happy to answer any questions or concerns you may have.
Mission Statement
Our one mission is to enhance the beautiful lives of those individuals who are facing challenges through physical disabilities.

We will design, produce and deliver must-have medical devices through innovative technologies.

We will rely on the creativity of each employee as we work as one team under the Guiding Light of superior ethics and strong quality convictions.

Using Lean and continuous process improvement methods we will exceed our customer's expectations on both the cost and value of each product produced.

And as we move forward to a very promising future, we will embody the core values of

One Team, One Mission.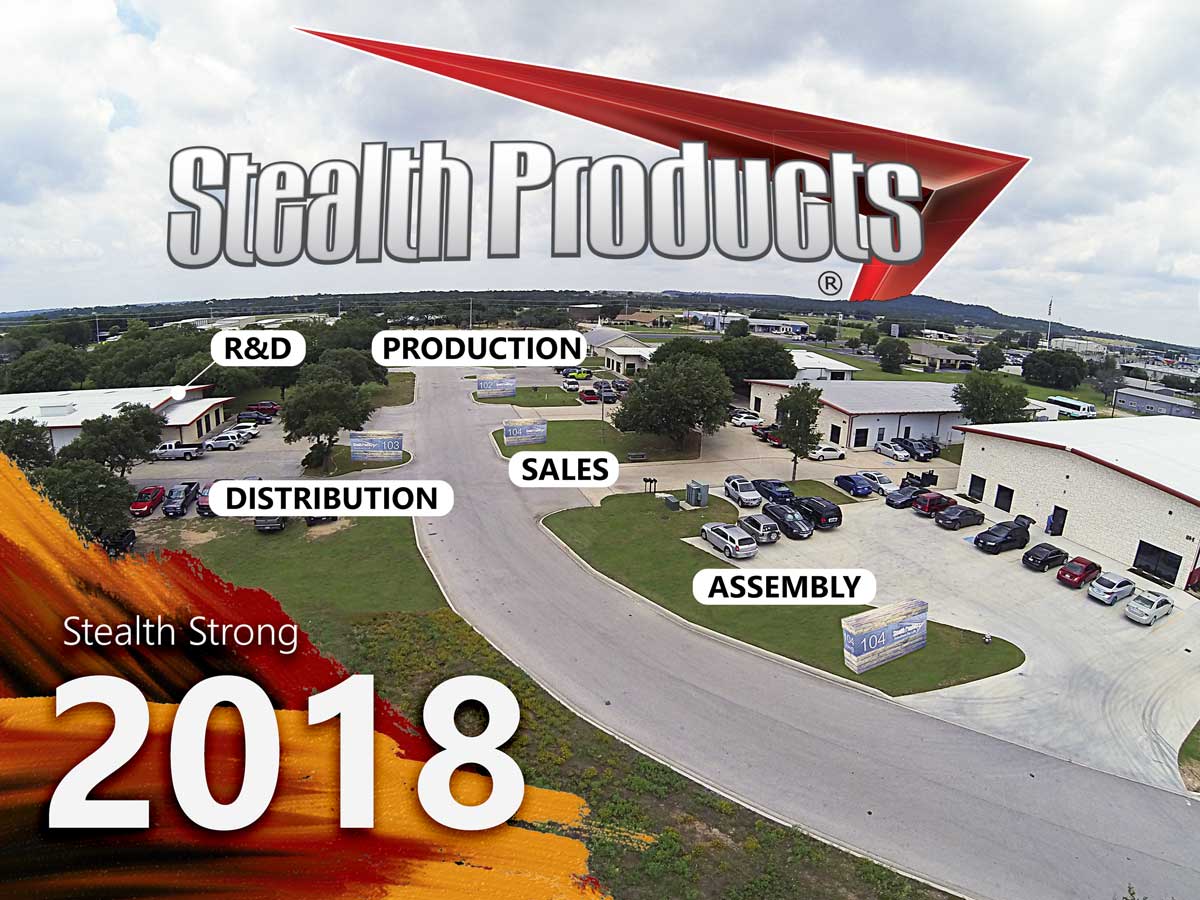 In 2018 we completed our current Assembly Building. Now Stealth Products, LLC has 4 buildings in Burnet, Texas, with a bigger assembly line and distribution center.